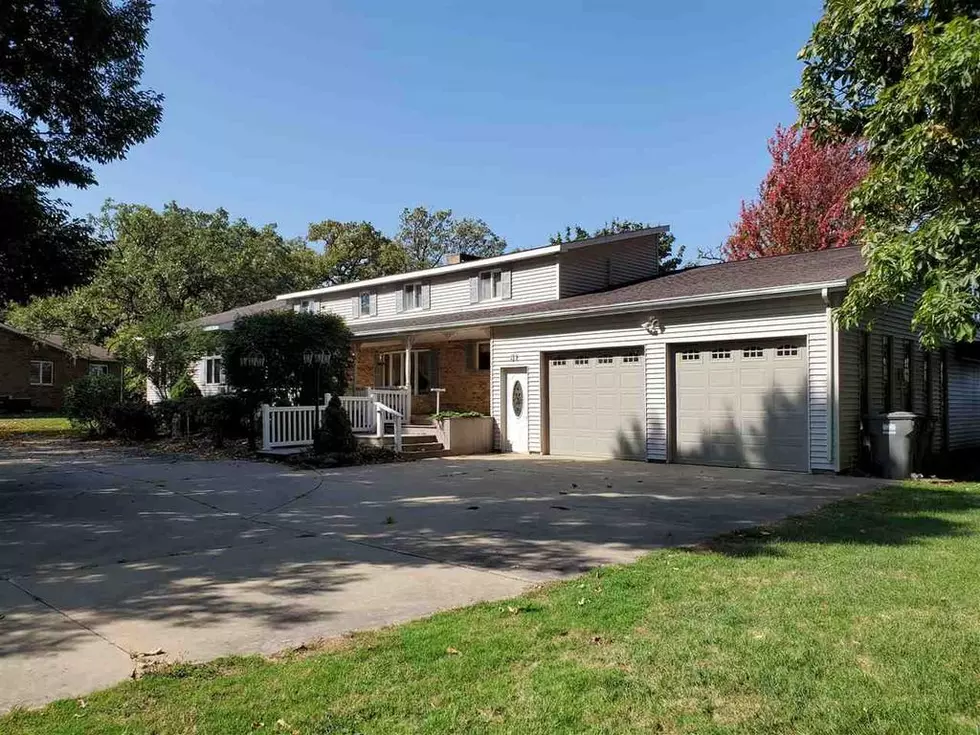 THIS is the Most Expensive House for Sale in Oelwein (Psst, it's Almost 400K)
Noelle Coleman with Re/Max Oelwein Realty/Realtor.com
There's a lot of great houses on the market in northeast Iowa. Many are priced modestly, some do sneak up to that quarter million mark and higher. But, a quick check of realtor.com shows the average cost for a home just northeast of the Cedar Valley will run you between $85,000 and $125,000. Not this massive house in Oelwein, however. If you like waterfront property and lots of space, I think I found your next house. Ohh, I should say, it's $399,900... so there's that. But, apparently it's been marked down a bit so maybe you could further negotiate if you're interested.
Located at 31 Wildwood Ln, and described as an artisan house in the realtor.com listing, the home sports 5 bedrooms and also 5 bathrooms. It also sits on a large 1.76 acres, so space will be no issues. The views aren't bad either. You can see Oelwein Lake off the 2nd level deck. So, if you're looking for a lake home and you don't live in Oelwein, you likely won't have a terrible commute.
The home also isn't short of space. A all. It has 5,000 square feet of living space according to the listing. It's not brand new, the house was built in 1980, and as you'll see, still has some of the 'classic' wallpaper. Should we take a look around and inside?
This is the most expensive home for sale in Oelwein
LOOK: Famous Historic Homes in Every State
LOOK: See the iconic cars that debuted the year you were born
KEEP READING: Here are the best places to retire in America