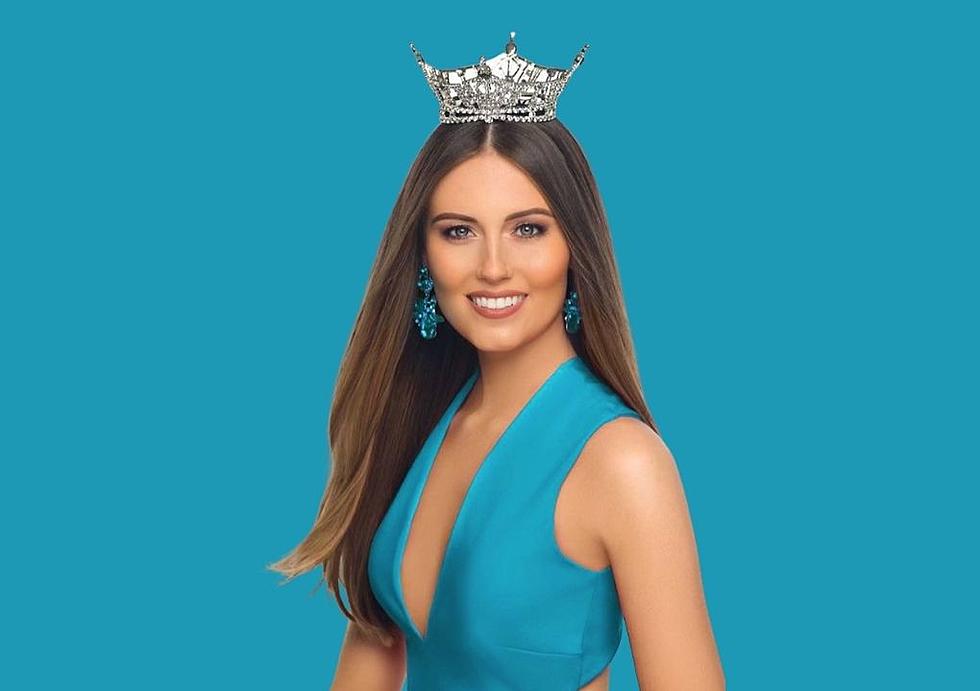 New Miss Iowa Not Actually From Iowa But That's Okay
Courtesy of Grace Lynn Keller
It had been a hard year for the class of 2021, but one of the latest University of Iowa graduates actually strove to do something impressive during this tumultuous year. She achieved a goal that she had been dreaming of ever since she was twelve years old.
When Grace Lynn Keller donned her graduation cap last month she had no idea that in just a few weeks she'd be putting on a different headpiece.
This one, just a bit shinier. 
22 year old Keller competed in the Miss Iowa pageant. She went into the competition with the Miss Northern Iowa title, where she represented the Iowa City region. However, she came out of it with the Miss Iowa crown. 
She's actually from the suburbs of Chicago, but she did go to school in the Hawkeye State. Keller feels proud and honored to represent her adopted home.
"The community of Iowa City and the greater community that is the state of Iowa is filled with such compassionate and caring people," Keller explained. "I'm so glad that I  get to stay here and represent the wonderful people here."
As someone who also is an Iowa transplant, her words do ring true. Plus they seem genuine. If I was a judge, I'd totally vote for her. I'm not biased or anything.
When she's not carrying out her Miss Iowa duties or driving around in what I've nicknamed the Iowa-mobile, Keller runs the show….literally she has her own podcast. The pageant winner has her very own true-crime podcast called Grace On the Case. She deep dives into different true crime stories.
In just a few months she'll be heading out to Connecticut for the Miss America pageant. This will be the 100th competition in the program's history, and if Keller wins the title, she'll be the very first Miss Iowa to win the whole shebang.
She understands that the pressure is on, but she is eager to accept the challenge. 
Hilarious Iowa DOT Signs
Anyone else share a sense of humor with a state's Department of Transportation? Just me? Well, every Monday the Iowa Department of Transportation puts up a sometimes hilarious, sometimes straightforward message on their road signs across the state. This is called "message Monday" and Iowa DOT tries to entertain and educate drivers through these signs. Here are just a few of our favorites.
Snake Alley in Burlington, IA
Burlington, IA is just one hundred and fifty miles away from Waterloo and a hundred miles away from Cedar Rapids is one of the most see attractions for tourists. Ripley's Believe It or Not! voted Snake Alley as the #1 Odd Spot in America.