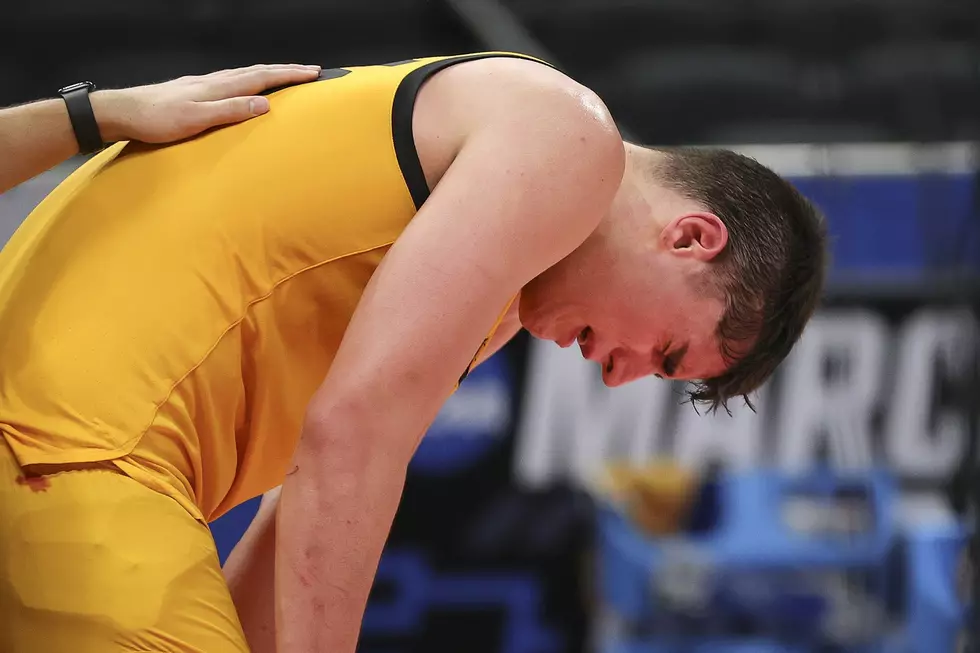 Luka Garza Can't Go At NBA Draft Combine Due to Injury
Getty Images
The week started off with such promise for Iowa stars Luka Garza and Joe Wieskamp. Both players got an invite to the 60 player NBA Draft Combine in Chicago. Both players are far from sure bets as far as NBA Draft picks go. That is why proving yourself at the NBA combine is so important. For Garza, the big question is will he be athletic enough to play at the next level. Unfortunately for Iowa's all time leading scorer, he won't get the chance to prove himself any more this week.
The Cedar Rapids Gazette reports that Garza was unable to play in his scheduled scrimmage yesterday due to a groin injury. He is also likely to miss today's second and final round of scrimmages too. It was unclear if Garza's injury also affected his times in the many drills that players were put through too. Out of all the players who ran drills including the shuttle run, three quarter court sprint, and a standing vertical leap, Garza was at or near the bottom out of all the players invited to the combine. But the shooting drills? The Gazette reports that was another story. He tied for third in the three point shooting drill. Garza calls himself "the best big-man shooter in the draft."
Garza's shooting ability has never been in question. It's his quickness, and now scouts can't evaluate that due to his injury. But he isn't done yet. Up next will be the countless stops at NBA team facilities across America for individual workouts ahead of the July 29th NBA Draft.
Iowans Show Off Their Iconic Hairstyles from Previous Decades
Can You Pronounce These Weird Iowa Town Names?