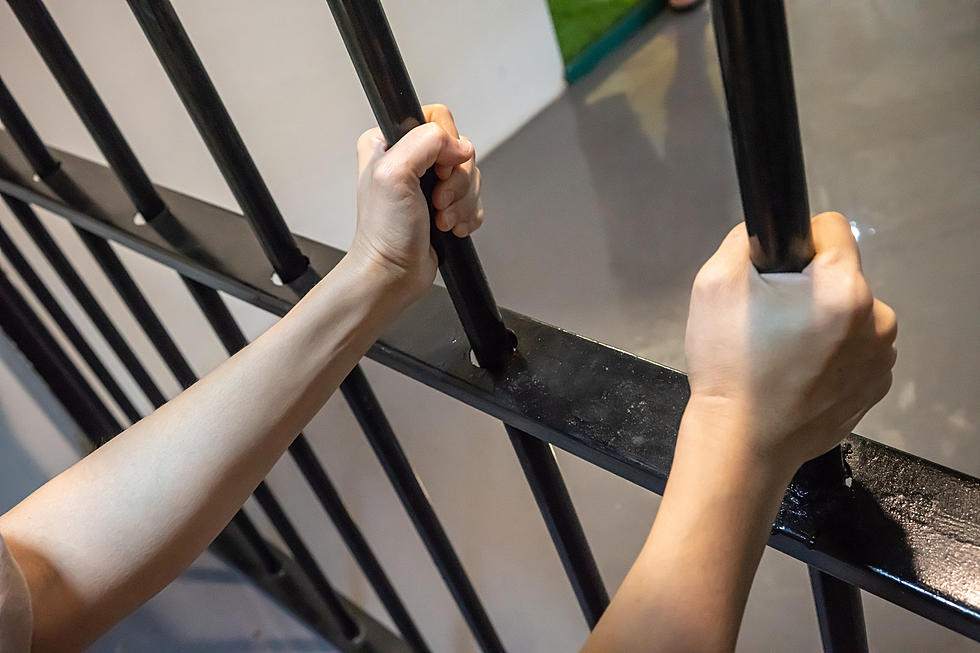 Iowa Man Arrested on Warrant for Sex Offender Violation
Getty Images
Oelwein Police have arrested a local man on an outstanding warrant.

At about 6:15pm Monday (Aug. 9), 35 year old Anthony Steven Peter of Oelwein was taken into custody in the 300 block of East Charles in Oelwein.
Peter was wanted on a Fayette County warrant, for an original charge of a Sex Offender-Area/Activity Violation. The charge had originated with the Oelwein Police Department.
In June, Peter was charged with Failure to Comply with the State Sex Offender Registry-2nd Offense.
--
An eastern Iowa man is recovering from injuries after rolling his car along Interstate 380.
According to the Linn County Sheriff's Office, it happened shortly after 3:30pm Tuesday (Aug. 10) just south of Center Point, at the 32 mile marker of Interstate 380.
An investigation determined that 20 year old Chase Grade of Ely, was driving south on the Interstate, when he lost control of his vehicle, putting into a ditch.
The vehicle then struck a culvert, and rolled.
Grade was taken by Center Point Ambulance to St. Luke's Hospital in Cedar Rapids, to be treated for non-life threatening injuries. According to authorities, Grade was wearing his seatbelt at the time of the accident.
--
Today's date is August 11th, or in numerical terms, eight-eleven. That means it's time for Eight One One Day which is celebrated as a reminder by Tyler Jass at Iowa One Call as an important telephone number which homeowners need to remember.
"The number to call is 811 to have any locates marked before you dig," Jass says. "It is the law to call 811 at least 48 hours before any digging occurs, including Saturdays, Sundays and legal holidays." The call and the service are free, but if you skip the call and damage a buried utility, you could face fines and expensive repair costs. Jass says the call center for Iowa One Call logged more than three-and-a-half million locate requests last year.
"So, as you can tell, the construction industry has not been impacted by COVID," Jass says. "If anything, it has gone up and we are seeing the results of that." Homeowners should contact Iowa One Call whenever they plan to excavate, whether it's to put up a fence, plant a tree or for a large project like a deck or a home addition.
10 Old Fisher Price Toys That Are a Blast From The Past
See New Words Added to Dictionary.com in 2020