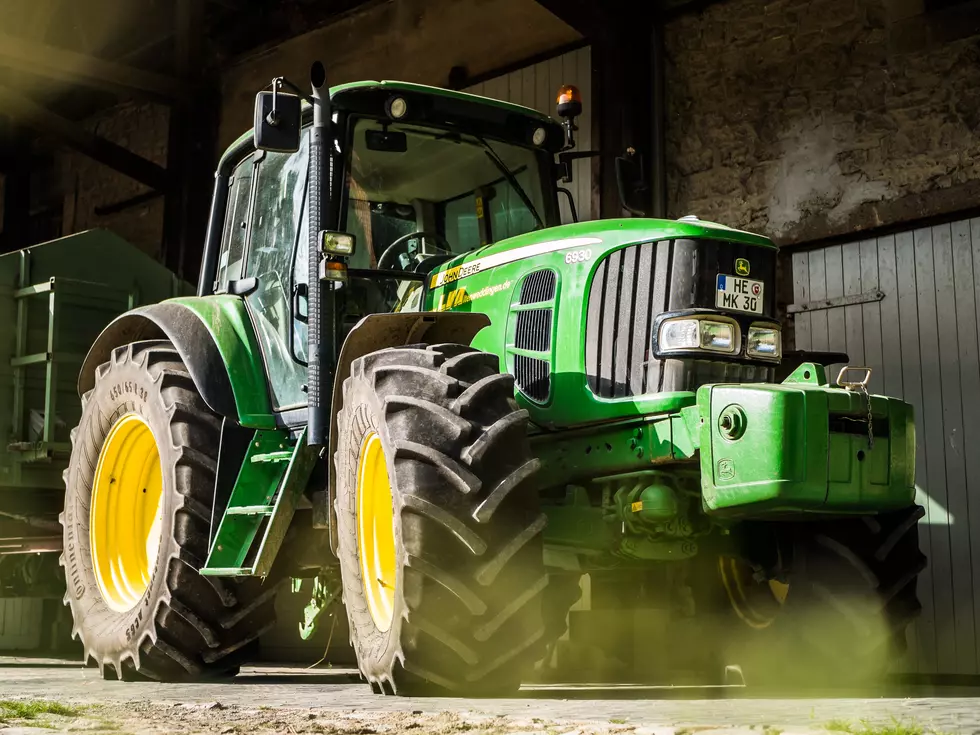 John Deere Makes It Easier For Iowans Repairing Their Equipment
Photo by Julia Koblitz on Unsplash
As technology becomes more advanced, especially with farm equipment, people have been finding it harder and harder to do repairs themselves.

Over the past few years, farmers have been fighting for the right to repair their equipment. Last February, Montana Senator Jon Tester introduced his Agriculture Right to Repair Act that would guarantee farmers across the country the right to repair their equipment by ending market restrictions. However, not much came out of this bill.
At the 2023 American Farm Bureau Federation Contention in San Juan, Puerto Rico, the American Farm Bureau Federation, and John Deere signed a right-to-repair memorandum. The memorandum ensures farmers and ranchers across the U.S. have the right to repair their farm equipment.
This document comes after years of discussion between the American Farm Bureau and John Deere says AFBF President Zippy Duvall.
As you use equipment, we all know at some point in time, there's going to be problems with it. And we did have problems with having the opportunity to repair our equipment where we wanted to, or even repair it on the farm.
By signing the memorandum, John Deere says farmers can get their equipment back into fields faster following a breakdown.
The memorandum sets parameters to help address any concerns farmers may have. John Deere has committed to engaging with farmers and dealers to resolve issues and meet with AFBF to evaluate progress.
According to AFBF, the agreement formalizes farmers' access to diagnostic and repair codes, manuals, and product guides. Farmers will also be able to purchase diagnostic tools directly from John Deere and receive assistance from the manufacturer when ordering parts and products.
AFBF says this memorandum has the potential to serve as a model and open the door for other manufacturers who have already begun similar discussions with AFBF.
Read more about the memorandum here.
John Deere's See & Spray Technology
In 2023, farmers will have the opportunity to utilize John Deere's latest See & Spray technology in the field. Lets take a look around the machine.