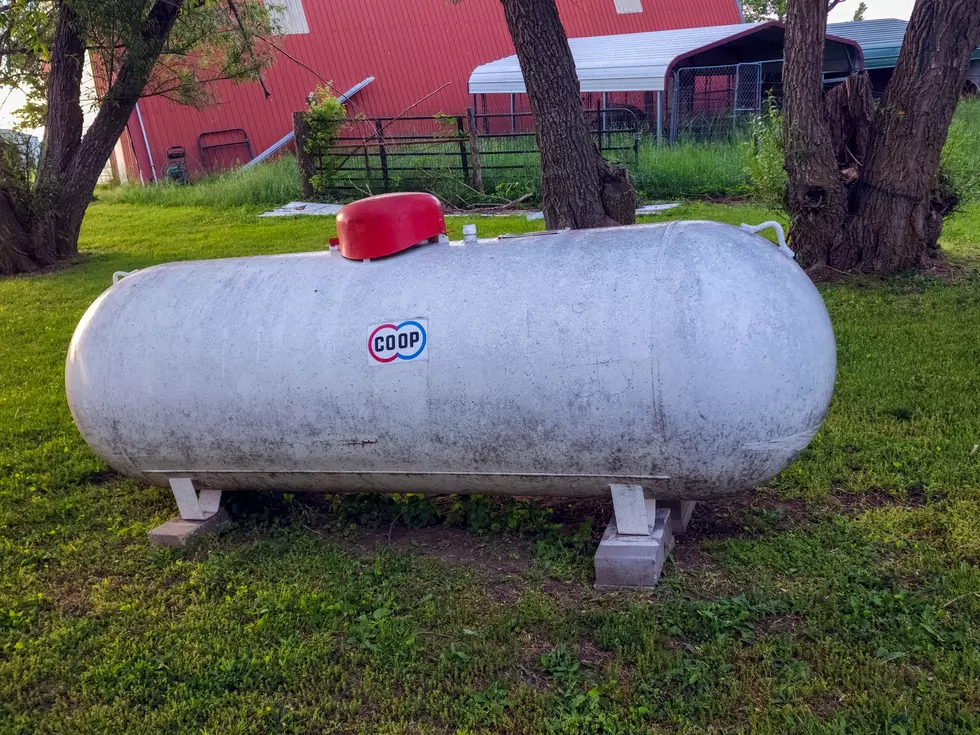 Iowans Need To Get Ahead Of Propane Challenges This Fall
Photo by Randall Mann on Unsplash
Last spring, parts of Iowa saw late panting as weather and soil moisture prevented farmers from taking to the field. Now we are seeing drought conditions that have been impacting the corn crop in Iowa in ways we still cannot predict.
As we see different obstacles pop up around our corn crop, questions around the supply chain are also bubbling up. Back in 2019, late planting and early cold snaps increased propane needs across Iowa causing some challenges to arise.
With that being said, Iowa Secretary of Agriculture Mike Naig is urging farmers, agribusinesses, and rural residents to start evaluating their propane needs for grain drying and home and livestock needs for the upcoming fall and winter.
It's important for farmers and rural residents to start evaluating their propane needs early and get contracts in place with their suppliers now. I also encourage farmers to take advantage of early booking discounts and fill their propane tanks before harvest begins."
Back in July, CHS started encouraging farmers to start preparing for the possible propane shortages in the fall saying supplies could go fast.
According to the Iowa Propane Trends and Statistics website, data released on August 31st for the week ending on August 26 show US propane stocks were at a 96.9-day supply or 72.2 million barrels. In the Midwest, propane supplies stand at 21.5 million barrels which is lower than one year ago which was 22.6 million barrels.
The Iowa Department of Agriculture and Land Stewardship asks that any farmer or agribusinesses experiencing propane shortages need to notify the department or the Iowa Propane Gas Association.
10 Questions You Should Never Ask Somebody From Iowa
Artist Who Created Van Halen's '1984' Album Cover Lives in Iowa
Margo Nahas has designed nearly two dozen album covers over the course of her artistic career, including Van Halen's iconic "1984" painting. AND…She lives in Iowa.