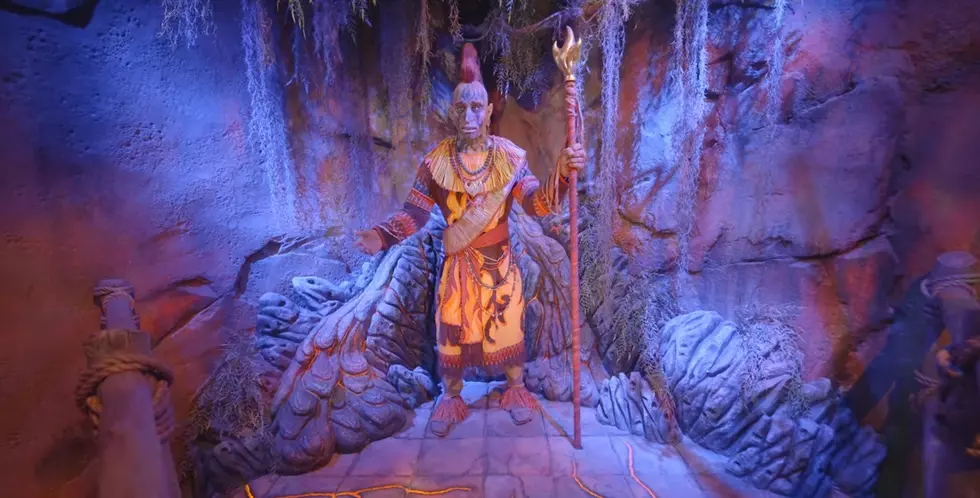 Iowa Theme Park Beats Disney's EPCOT in Winning International Award
Attractions 360, YouTube
It's not every day you knock off Walt Disney World's EPCOT when it comes to an award. It's definitely reason to celebrate for an Iowa theme park.
Admittedly, 2022 was not what the owners of Lost Island Theme Park in Waterloo hoped it would be. Despite being the park's opening year, a shortage of workers prevented it from being open in the evenings. Things were hindered additionally by a fire and the fact that owners weren't able to get all the rides open for year one. Hopefully, all of that will change in the spring and summer of 2023.
The great news Lost Island Theme Park got this week is that the park's dark ride, known as "Volkanu: Quest for the Golden Idol", was named the winner of Best New Family Attraction for 2022 by Amusement Today. They say "the iconic attraction is one of the signature rides of the new park." Lost Island owner and general manager Eric Bertsch said, "When nearly every guest exits saying, 'Let's do that again!' you know the ride must be good."
Here's a video of an actual ride-through:
The runner-up in the category was Remy's Ratatouille Adventure at EPCOT-Walt Disney World:
Third place went to Pirates of Speelunker Cave at Six Flags Over Texas:
Jumanji-The Adventure at Gardaland Resort in northeastern Italy was 4th:
Fifth place went to Chasseurs de Tornades at Futuroscope in France. According to Good Life France, its attractions are "based on multimedia, cinematography and audio-visual techniques, with 3D and 4D attractions, some of which are unique in the world. But that doesn't really do justice to this insanely bizarre and utterly French experience."
The ABCs of Iowa
I know Iowa may not be the most popular state to visit, but we still have plenty to offer! Using countless article, websites, lists, and maps, we put together a list of some of Iowa's best and biggest events, venues, and attractions using every letter of the alphabet (which wasn't easy)! Unfortunately, we couldn't include EVERY awesome place in the state (there aren't enough letters!), but here are our Iowa ABCs:
23 New Restaurants That Have Opened in Eastern Iowa in 2022
Looking to try something new the next time you go out to eat? There are plenty of options here in Eastern Iowa! Whether you're in the mood for Chinese food, Mexican food, breakfast, sushi, or burgers, we've got you covered. Here are 23 restaurants that have opened in the area so far in 2022: