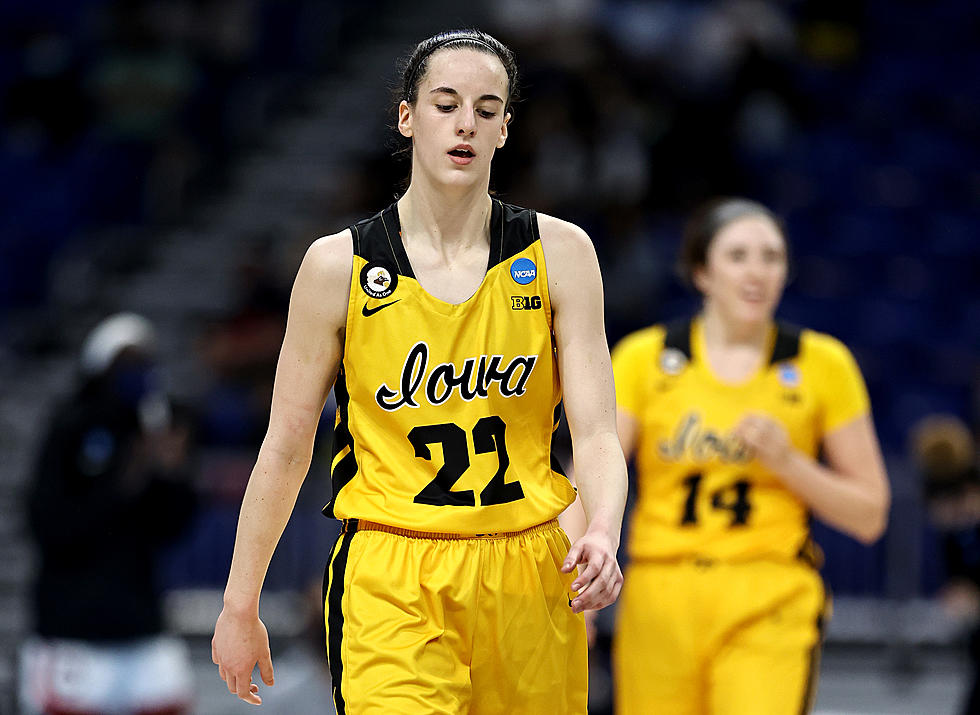 Iowa Star Caitlin Clark Helping To Battle Food Insecurity
Getty Images
Iowa women's basketball player Caitlin Clark has made quite the name for herself in just two seasons at the University of Iowa. She was the Big Ten Freshman of the year, and this past season lead all of Division 1 women's basketball in points scored. She was named a unanimous All-American and the winner of the Nancy Lieberman Award and the Dawn Staley Award, the two top awards for point guards. Despite the accolades, Clark continues to give back to her native Iowa.
KCRG reports that Clark is teaming up with the Coralville Community Food Pantry to help families who suffer from food insecurity. Clark is urging fans to donate $22 or more to help fight hunger in the community. Those that do, will get a special basketball card featuring Clark, and be entered into a drawing to win a custom autographed jersey from Clark.
Clark visited the Coralville Community Food Pantry herself and said that "she saw firsthand how their services impact basic health and wellness needs". KCRG reports that the pantry has seen an increased number of families in the past several years. That need is expected to grow in the coming months as SNAP payments to Iowa households are set to decrease by a minimum of $95 per month.
GreenState Credit Union says it will match all donations to the food pantry.
Iowa Facts You Likely Never Knew
Iowa has a state with a rich history and many fun facts, How many of these did you already know? Test your Iowa knowledge!
Highest Paying Jobs in Iowa in 2021
These are the Top 20 highest-paying jobs in the state.