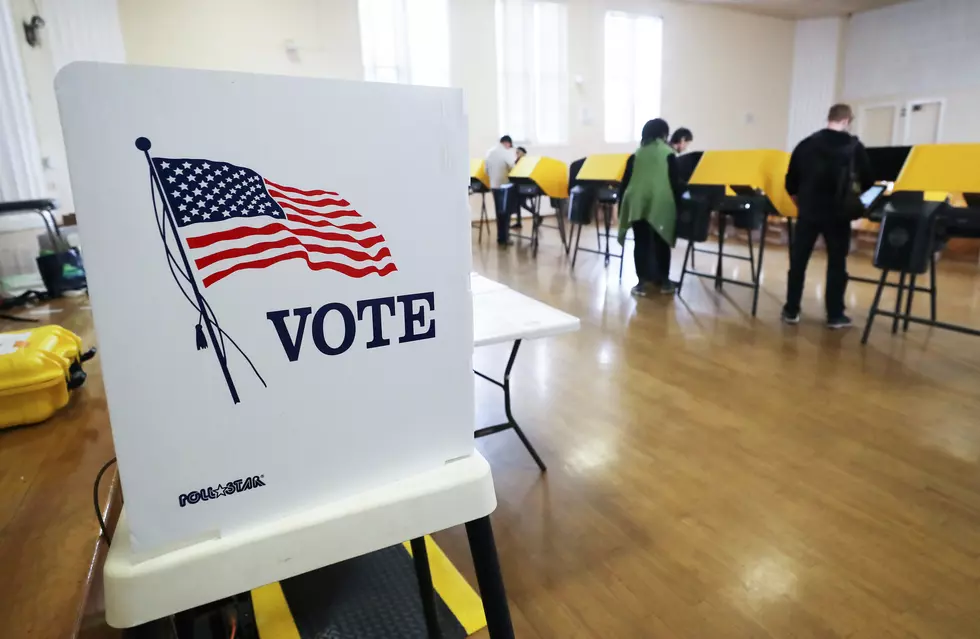 Iowa Election Day 2020: Nearly 1 Mil. Absentee Ballots Processed
(Photo by Mario Tama/Getty Images)
The election is here and for many, there's nerves, excitement, stress or... ALL the above. Good news, it will be over soon... hopefully. In any event, Iowans should be proud as more are poised to vote than ever before. In fact, over one million Iowans have voted as of Election Day morning, just based on absentee ballots alone, according to a tweet from Iowa Secretary of State Paul Pate.
If you requested an absentee ballot but instead with to go vote in person, that's perfectly legal, but you legally must surrender that absentee ballot at your polling place in order to vote today. Polls are open 'til 9 p.m. tonight and you're good to go if you're still in line at 9, the polls will remain open until the last vote is cast at each precinct.
While most local results should come in tonight, don't be surprised if the presidential election drolls on after today. No, folks cannot still vote tomorrow, and the candidates cannot stump for votes, but with record turnout expected nationwide, and so many absentee ballots to be counted. Fox News reports if Trump or Biden wins key swing states, we may have an answer. Otherwise, don't expect to know this evening.
Enter your number to get our free mobile app
LOOK: Here are copycat recipes from 20 of the most popular fast food restaurants in America