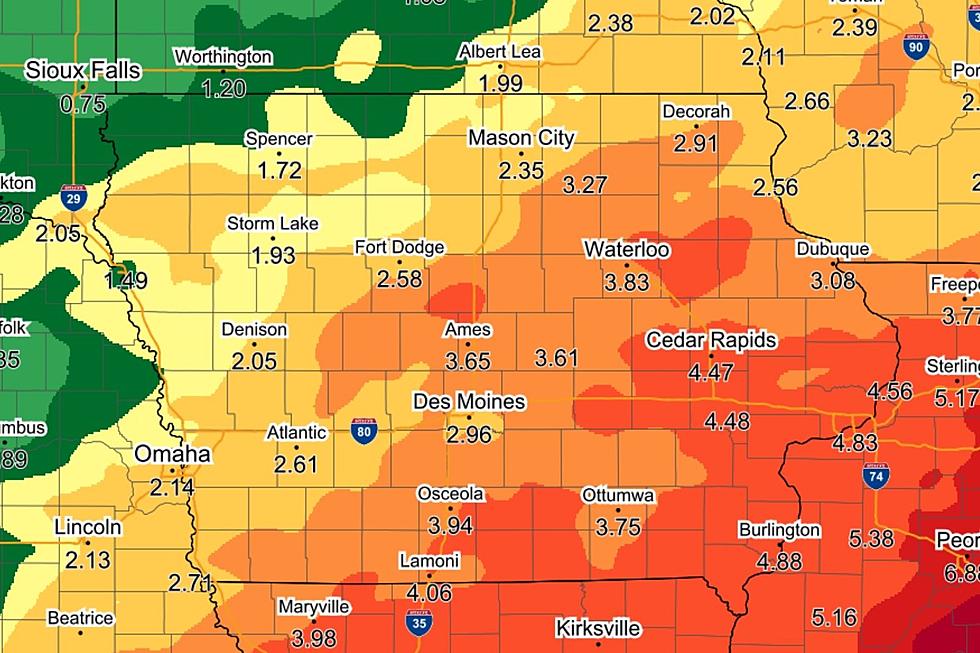 weather.gov
Much-needed precipitation is heading to Iowa beginning today (Thursday) and through most of next week, according to forecasts from the National Weather Service.
It has been 245 days (as of 6/24) since Waterloo received over an inch of rain in a single day, but relief is on the way!
On October 22, 2020, it rained 2.94". The most amount of rain Waterloo has received since that date on a single day was .91" on May 8, 2021.
All that is about to change beginning Thursday. The National Weather Service is forecasting over 1.5" of rain through Saturday in the Waterloo area and nearly four inches of rain in the Cedar Valley through next Thursday morning. (7/1)
Forecast rain totals through Friday night, June 25th:
Forecast rain totals through next Thursday morning, July 1st.
Drought.gov says that as of June 15, 33 states are currently experiencing moderate drought conditions.
Black Hawk County is currently experiencing the 16th driest year dating back 127 years.
What Non-Iowans Think of Iowa
Iowa is the capital of the Midwest! Ok, that's unofficial, but it's my stance. Here's what NON Iowans think of us.
KEEP LOOKING: See what 50 company logos looked like then and now