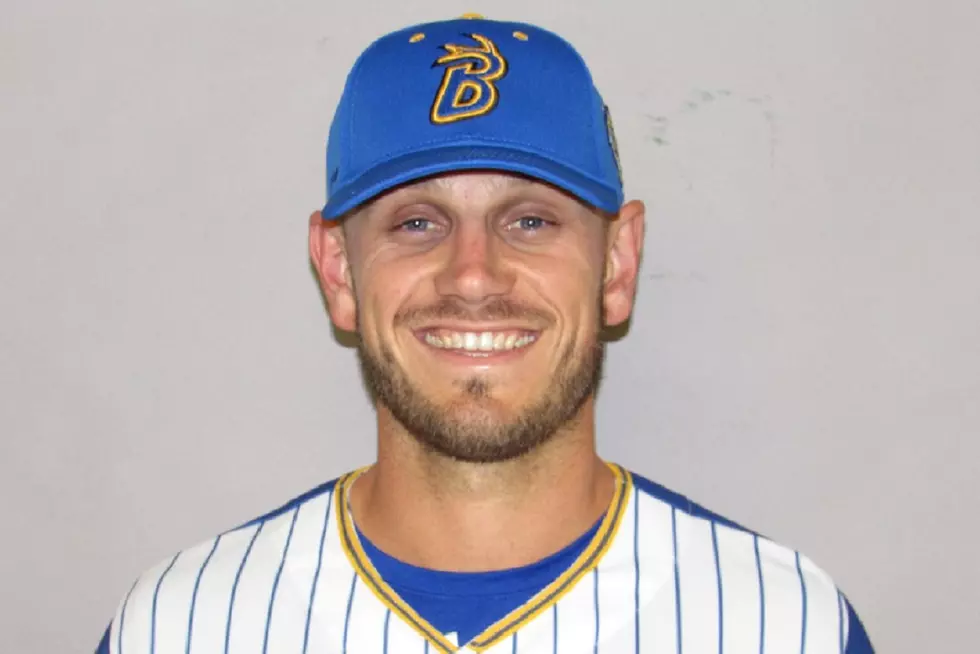 Harms Returning For Third Season As Bucks' Skipper
Casey Harms / Courtesy: Waterloo Bucks

Given the success they've had the past two seasons, it should come as no surprise the Waterloo Bucks will have the same field manager in 2021.
Casey Harms is returning for his third season, team officials have confirmed. He owns a 62-48 regular season record as the club's skipper and has guided Waterloo to a championship each of the past two summers.
"I am very excited to be back in the Cedar Valley for my third summer with the Bucks," said Harms. "We have made so many great memories in Waterloo, highlighted with a return to the playoffs in 2019 and a championship season in 2020. I want to thank general manager Dan Corbin and the Bucks community for their support and help making Waterloo such a great experience for our players and my family. We can't wait to see everyone at Cost Cutters Field at Riverfront Stadium. Go Bucks!"
Harms navigated Waterloo through the 2020 pandemic-shortened season, guiding the Bucks to the NWL's Minnesota-Iowa Region title with a record of 28-13. Last summer's success followed the 2019 campaign when Harms led Waterloo to the Great Plains East Subdivision first-half championship and a berth in the Northwoods League playoffs.
In 2019, the Bucks made their first trip to the postseason since 2013. Waterloo finished the first-half title run with a 20-16 record.
Under Harms' watch, the Bucks had four players named to the NWL's 2020 Postseason All-Star Team.
Harms is currently the Associate Head Coach at Santa Barbara City College in California. Before joining the Vaqueros' staff, he had been a coach with UC Santa Barbara for six years, helping the Gauchos to three NCAA Regionals, one Super Regional, and the first College World Series appearance in school history. Harms also has other summer-collegiate experience, coaching for the Kelowna Falcons of the West Coast League in 2014.
The Bucks are scheduled to begin their 27th season on Memorial Day with a May 31 game at Duluth. Their first home game is set for June 3 against Rochester at Riverfront Stadium.
Former Waterloo Bucks Players Now On Major League Baseball Rosters