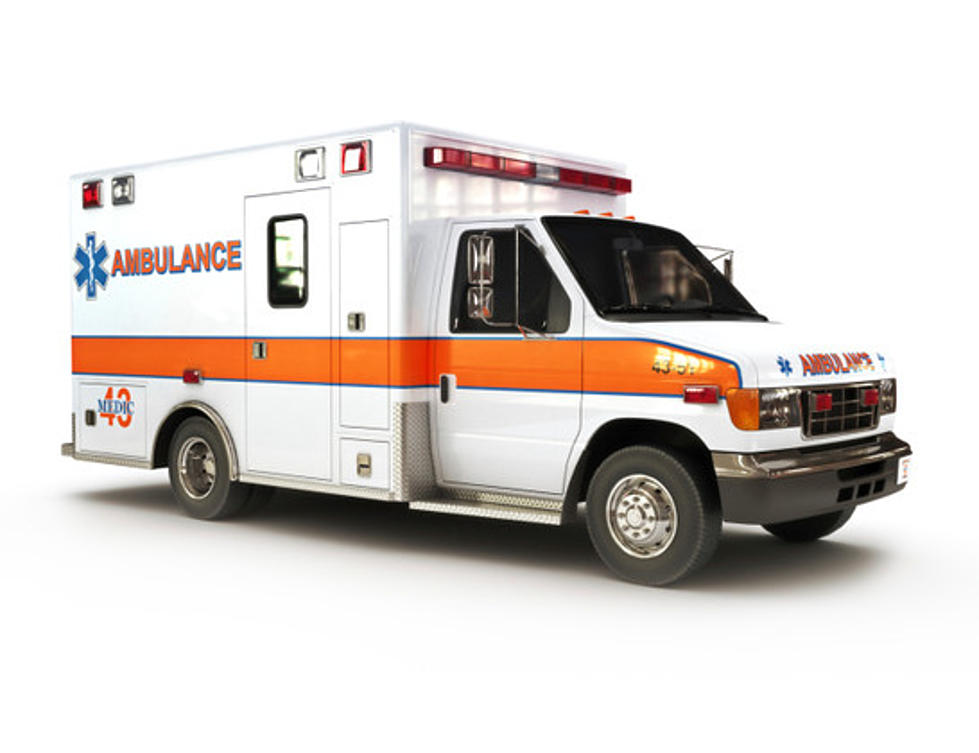 Five Killed, Six Hurt In Separate Northeast Iowa Accidents
Courtesy: DigtialStorm - ThinkStock
The Memorial Day weekend has gotten off to a deadly start on northeast Iowa highways.
Accidents in Bremer, Black Hawk and Fayette Counties during an 18-hour span have killed five people and injured six others. According to the Iowa State Patrol, one of the crashes was a triple fatality near West Union.
Authorities said 71-year-old Evelyn Rogers of Denver died in the most-recent crash, which happened Friday around 5 PM north of Waterloo. According to the Iowa State Patrol, Rogers was ejected when her pickup collided with another vehicle at the intersection of County Roads V-25 (Wagner Road) and C-57 (Cedar-Wapsi Road) in Black Hawk County. Troopers said Rogers stopped at the signed intersection, then pulled into the path of a van driven by 48-year-old Brian Moulds of Dunkerton.
According to a crash report, Moulds was injured but not transported for treatment. Rogers was pronounced dead at a Waterloo hospital.
Also Friday, the Iowa State Patrol reported that three people died and one person was hurt in a head-on collision involving a car and semi on Iowa Highway 150 in Fayette County. According to officials, the northbound car crossed the center line and slammed into the oncoming semi around 2:30 PM. The car's 65-year-old driver from North Liberty and two passengers, an 18-year old from North Liberty and a nine-year-old from Amana, died in the crash. A 15-year old passenger from Amana was injured and taken to a nearby hospital for treatment.
Authorities did not immediate release any names. The crash remains under investigation.
On Thursday, a Waterloo woman died and three others were injured in a two-vehicle accident near Janesville. Authorities said the crash happened around 9 PM when a pickup crossed the median of U.S. Highway 218 and collided with a sport utility vehicle.
The person killed was identified by the Iowa State Patrol as 27-year-old Azra Ponjevic, who was a passenger in the the SUV. Authorities said the SUV's driver, 36-year-old Willie Walker of Waterloo, and two others passengers from Waterloo, 25-year-old Eric Bickerstaff and 28-year-old Necmurie Cruz, were hurt in the crash. The pickup driver, 59-year-old Terry Dawes of Waterloo, was also injured.
Walker, Bickerstaff and Cruz were all taken to a Waterloo hospital for treatment. Dawes was transported to the hospital in Waverly.
The Bremer County accident also remains under investigation, the Iowa State Patrol said.
LOOK: Route 66's quirkiest and most wonderful attractions state by state
Stacker
compiled a list of 50 attractions--state by state--to see along the drive, drawing on information from historic sites, news stories,
Roadside America
, and the National Park Service. Keep reading to discover where travelers can get their kicks on Route 66.
Small Town Iowa: World's Smallest Church-Ft. Atkinson
"Small Town Iowa" series: St. Anthony of Padua Chapel - 1120 Little Church Road, about 5 miles southeast of
Fort Atkinson
.