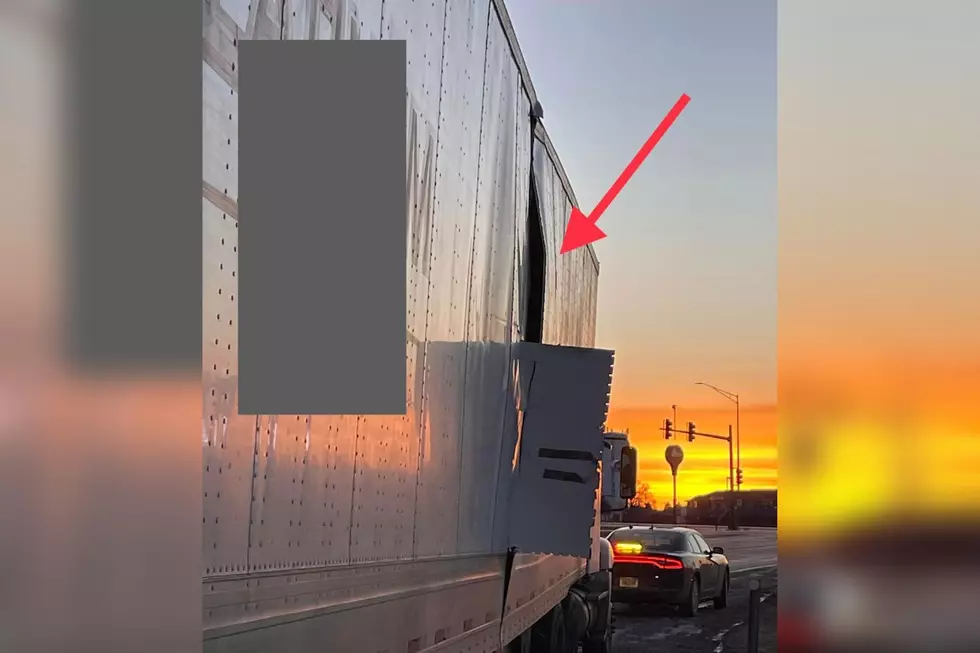 Truck Tries To Sneak Through Iowa In Shambles [PHOTOS]
Iowa State Patrol
Now here is a truck that really should not have been driving through Iowa over the weekend. 

Over the last few months, there have been some "interesting" trucks driving through the state. 
In early December, Iowa DOT Motor Vehicle Enforcement shared some photos of a truck hauling two trailers. While there was a lot of debate in the comments over the legality of this system, Iowa DOT came in and said that it was in fact legal "so long as it is structurally sound."
Then, less than a week later, there was another truck traveling across the country when it was stopped in Iowa. The driver was hauling hay and a skid steer from Pennsylvania to Montana when stopped. Iowa DOT says, "well that is one way to do it. Not legally of course, but you know, that's a way…"
Over the weekend, the Iowa State Patrol shared photos of a truck that probably shouldn't be driving through Iowa. 
A Facebook post from the Iowa State Patrol shared photos of the truck that Trooper Hoffman and Trooper Griggs took out of service. 
The driver was traveling from Omaha to Chicago to pick up a load and thought he could travel in darkness to avoid being stopped. 
Looking at the photos of the truck, you can see the walls are bowing out, the roof is caving in, and part of the door is missing and replaced with a tie-down strap. 
Lock Up! These are the Top 10 Most Stolen Cars In Iowa
Iowans have a type. We really like trucks. Turns out, so do car thieves!
10 Little Iowa Towns Known For Big Things