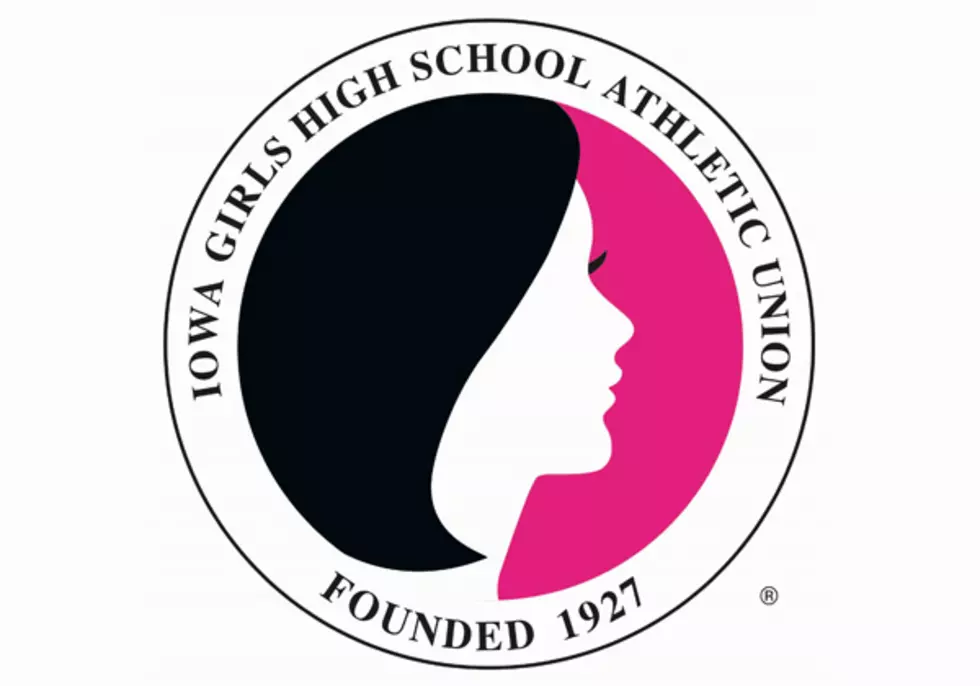 Western Christian Claims Fourth Title In Six Years
Source: Iowa Girls High School Athletic Union
Erica Bousema sank two free throws with 12.5 seconds left for the winning points and the fourth-ranked Wolfpack held on to beat No. 2 Treynor 51-48 for its fourth Class 2A championship in the last six years.
Western got it done even though star junior Ashtyn Veerbeek managed only five points and spent time on the bench because of fouls. Veerbeek had been dominant in her first two games at state, putting up 55 points and 29 rebounds, and was voted captain of the all-tournament team.
Bousema led Western Christian with 17 points, including four 3-pointers that were critical because Treynor surrounded the 6-foot-2 Veerbeek with a collapsing zone defense. Karsyn Winterfeld scored 12 points with three 3-pointers and Erika Feenstra added seven.
Madelyn Deitchler led Treynor with 16 points and eight rebounds, while Konnor Sudmann scored 15 and Randi Robinson had eight.
Western Christian jumped to an early 10-2 lead, but Treynor caught up quickly and the lead went back and forth the rest of the way.
Treynor led by six at the start of the fourth quarter before Western rallied to go up 47-42 on Feenstra's putback with 3:37 left. But back came the Cardinals and when Deitchler followed up her own miss, it was tied at 48 with 22 seconds remaining.
Bousema's two free throws broke the tie with 12.5 seconds left and Treynor thought it had tied the score again when Sudmann drove for a layup with six seconds remaining. But she was called for charging and Veerbeek made a free throw for the final point.
Western Christian also won championships in 2012, 2013 and 2014 and finished second last year.
Feenstra, Sudmann and Deitchler also were named to the all-tournament team, along with Nicole McDermott of Cascade and Alex Wiese of Iowa City Regina.
The loss was Treynor's first after 27 victories. Western finished 25-2.
---

Treynor vs Western Christian
03/03/17 8:00 PM at Wells Fargo Arena, Des Moines, IA

--------------------------------------------------------------------------------
VISITORS: Treynor 27-1
                          TOT-FG  3-PT         REBOUNDS
## Player Name            FG-FGA FG-FGA FT-FTA OF DE TOT PF  TP  A TO BLK S MIN
25 Sudmann, Konnor..... *  6-14   3-5    0-2    0  5  5   5  15  0  4  0  0  32
35 Chapman, Kayla...... *  2-10   1-5    0-0    2  1  3   2   5  4  1  0  3  32
43 Tiarks, Abby........ *  2-6    0-0    0-0    5  3  8   4   4  0  0  0  2  26
45 Deitchler, Madelyn.. *  6-14   0-1    4-10   6  2  8   2  16  3  3  0  3  32
53 Robinson, Randi..... *  2-6    0-0    4-4    1  2  3   3   8  0  3  0  1  24
15 Carman, Sydney......    0-1    0-1    0-0    0  0  0   1   0  0  1  0  0   6
51 Huisman, Sydni......    0-0    0-0    0-0    0  2  2   1   0  0  0  0  1   8
   TEAM................                         1  3  4
   Totals..............   18-51   4-12   8-16  15 18 33  18  48  7 12  0 10 160

TOTAL FG% 1st Half: 11-26 42.3%   2nd Half:  7-25 28.0%   Game: 35.3%  DEADB
3-Pt. FG% 1st Half:  3-7  42.9%   2nd Half:  1-5  20.0%   Game: 33.3%   REBS
F Throw % 1st Half:  2-7  28.6%   2nd Half:  6-9  66.7%   Game: 50.0%    2


--------------------------------------------------------------------------------
HOME TEAM: Western Christian 25-2
                          TOT-FG  3-PT         REBOUNDS
## Player Name            FG-FGA FG-FGA FT-FTA OF DE TOT PF  TP  A TO BLK S MIN
05 Feenstra, Erika..... *  3-8    0-5    1-3    4  3  7   3   7  0  2  0  1  27
10 DeJager, Jessi...... *  2-4    0-0    0-1    1  3  4   0   4  1  2  1  0  19
11 Bousema, Erica...... *  5-9    4-7    3-4    0  3  3   2  17  3  6  0  1  31
32 Veerbeek, Ashtyn.... *  2-10   0-2    1-2    2  3  5   4   5  2  3  3  0  25
34 Winterfeld, Karsyn.. *  4-6    3-4    1-2    1  1  2   4  12  3  1  0  1  21
03 Granstra, Olivia....    0-1    0-1    0-0    0  0  0   1   0  3  1  1  1  14
13 Heemskerk, Kailey...    1-1    0-0    0-0    0  0  0   0   2  0  0  0  0   1
23 Wynja, Janae........    2-2    0-0    0-0    0  9  9   1   4  0  1  0  1  22
   TEAM................                         1  1  2             1
   Totals..............   19-41   7-19   6-12   9 23 32  15  51 12 17  5  5 160

TOTAL FG% 1st Half: 11-22 50.0%   2nd Half:  8-19 42.1%   Game: 46.3%  DEADB
3-Pt. FG% 1st Half:  2-10 20.0%   2nd Half:  5-9  55.6%   Game: 36.8%   REBS
F Throw % 1st Half:  0-1   0.0%   2nd Half:  6-11 54.5%   Game: 50.0%   1,1


--------------------------------------------------------------------------------
Officials: Scott Giles, Travis Carrel, Tyler Eason
Technical fouls: Treynor-None. Western Christian-None.
Attendance:
Score by Periods                1st  2nd  3rd  4th   Total
Treynor.......................   14   13   13    8  -   48
Western Christian.............   14   10   12   15  -   51
Fouled Out: Trey: #25 Sudmann @ :06 (4th)