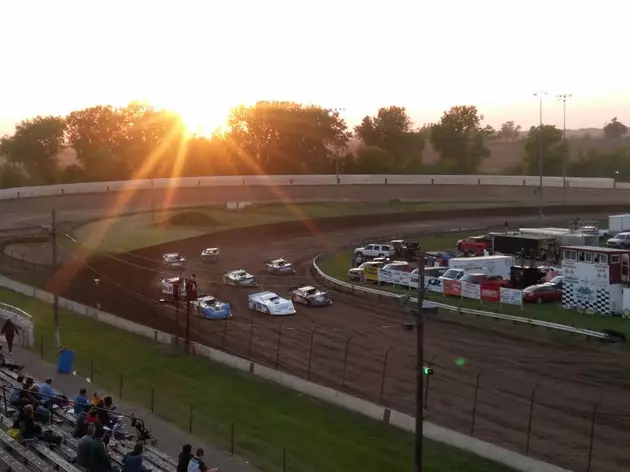 Farley Speedway To Be Sold Says Owner
Farley Speedway
Simmons Promotions, INC announced that owner Keith Simmons has sold the Farley Speedway along with assets of Simmons Promotion. This includes weekly operation of Dubuque Speedway as well.
Final details are still being negotiated, but the pending sale includes the purchase of the popular 3/8 mile dirt oval in Farley, Iowa along with all the assets of Simmons Promotions, including the Palace Ballroom. The new group will also assume control of the Sunday night weekly program at Dubuque Speedway.
The announcement was made this past Saturday during the SPI year-end banquet. It was confirmed via a press released Monday night.
The press release stated that, "The new ownership group is headlined by Dubuque business man Joel Callahan, owner of Callahan Construction. Callahan is the majority investor of the new ownership group which also includes Farley, Iowa businessmen Jason Rauen and Roger Simon."
The projected racing divisions on opening day at both Farley and Dubuque includes Late Models, Modifieds, SportMods, and four-cylinder classes. Insiders are telling Townsquare Media Waterloo that the IMCA sanction will govern all but the four-cylinder class. Stock Cars and Hobby Stock are not expected on the 2017 racing card.
Simmons agreed to serve as an adviser for the new group, and he will also continue with track preparations for the Farley and Dubuque facilities. The pending agreement does not affect racing at West Liberty Raceway in 2017. Simmons will continue to operate the weekly Saturday night racing program at the Muscatine County Fairgrounds.
"Selling the Farley Speedway was a very difficult decision for me to make," admitted Simmons. "But at the same time, I am very excited to see this group of owners come on board with a plan to keep racing alive and make several improvements to the Farley Speedway that I have had dreams about."
One of the many planned improvements that will excite race fans is moving the Farley pit area from the infield to the west end of the facility. Several other ideas are currently on the idea board.
The 2017 racing schedule for the Farley Speedway has been official released. Opening night is slated for Saturday, April 14 when the IMCA Deery Brothers Summer Series comes to town. The Weekly Racing Series begins the following week.
Farley will look to host several big events this year. A $50,000 to win modified special is set for May 11-13. The UMP Summernationals returns in June. The Aftermarket Nationals will close out June. An open Late Model special paying $10,000 to win is scheduled for August, and the 40th annual Yankee Dirt track Classic closes out August.
Dubuque Speedway opens on Sunday, April 30 with the first night of that track's Weekly Racing Series. The Rumble on the River will close out Dubuque's slate of 2017 races in September.
Details regarding major special events at both speed plants will be forthcoming in the coming weeks.
Townsquare Media Waterloo at Farley Speedway in 2016