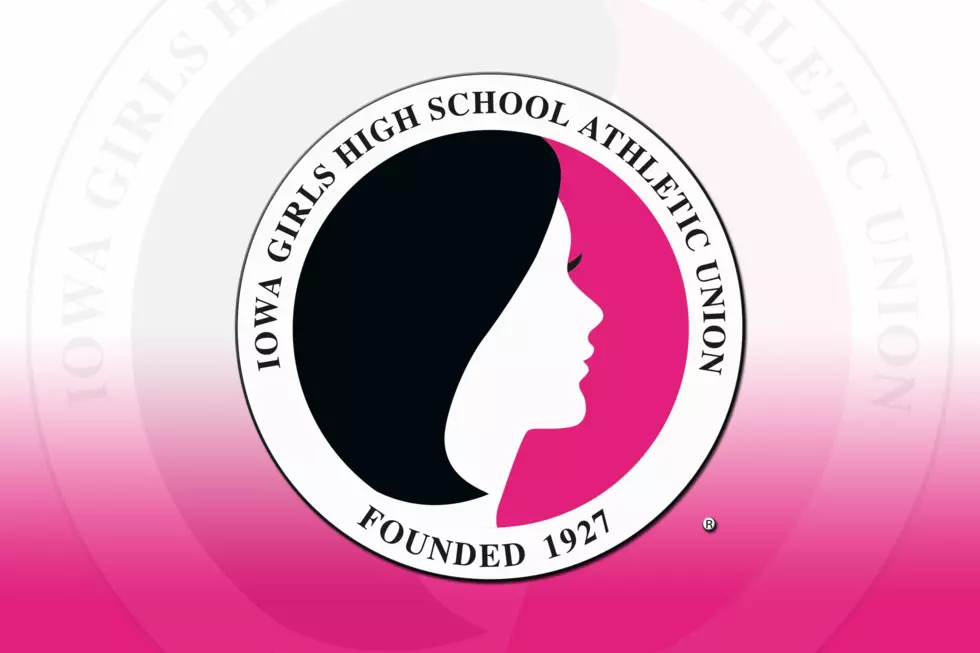 North Scott Wins Third Title In Four Years
Source: Iowa Girls High School Athletic Union
It's been quite a run for North Scott seniors Grace Boffeli and Presley Case.
Boffeli scored 21 points and grabbed 17 rebounds and Case added 14 points as North Scott beat Lewis Central 49-35 to win its second straight Class 4A championship and third in four years.
North Scott came in as the No. 1 seed and lived up to that number. The Lancers were strong on the perimeter with Case and Samantha Scott and Boffeli dominated inside. She went 8-for-13 from the field, made all five of her free throws and was named captain of the all-tournament team. North Scott, the second repeat champion in 4A since the tournament went to five classes in 2013, finished 26-0 and ran its two-year winning streak to 34. Boffeli and Case started since they were freshmen and the Lancers went 89-11 in their four years, missing out on the state tournament only in 2018, when they lost in the regional finals.
Sixth-seeded Lewis Central knocked off two higher seeded teams to reach the championship game for the first time, but North Scott proved to be too much for the Titans, who finished 21-6. Delaney Esterling and McKenna Pettepier led Lewis Central with eight points each, while Hadley Hill and Megan Witte each scored seven.
After a tight first quarter, Lewis Central pulled away by scoring the first 11 points of the second quarter. Case hit two NBA range 3-pointers at the end of the quarter for a 28-15 halftime lead and Scott knocked down three 3s in the third quarter to help blunt a Lewis Central comeback.
She connected from the left wing after the Titans drew to 28-21 and Boffeli followed with a putback, one of the four baskets she scored off offensive rebounds.
Then, after the Titans sliced the lead to 33-28, Scott delivered again, first with a 3 from the left corner, then with another from that right corner, stretching the lead to 39-28. When Boffeli scored the first 10 North Scott points of the fourth quarter, it was 49-30 and the Lancers had all the points they needed.
Case joined Boffeli on the all-tournament team, which also had Witte, Esterling, Gilbert's Ava Hawthorne and Glenwood's Elle Scarborough.
Story By: Chuck Schoffner - Iowa Girls High School Athletic Union
2020 Class All-Tournament Team
Class 4A
Presley Case, North Scott
Delaney Esterling, Lewis Central
Elle Scarborough, Glenwood
Ava Hawthorne, Gilbert
Megan Witte, Lewis Central
CAPTAIN: Grace Boffeli, North Scott

Enter your number to get our free mobile app