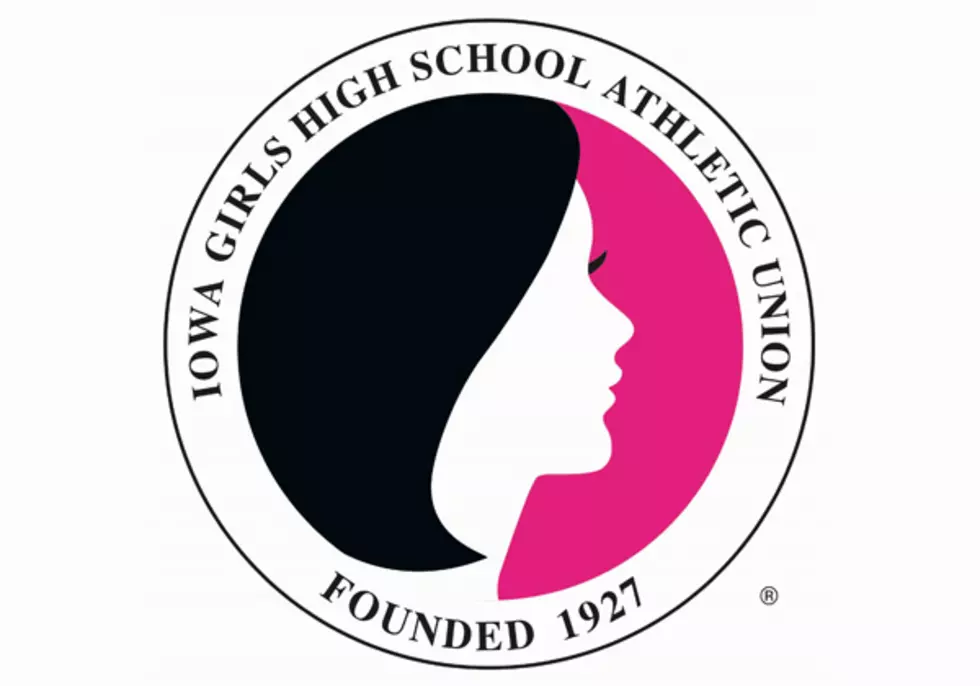 No. 1 Marion Set For First Title Game Appearance
Source: Iowa Girls High School Athletic Union
Marion combined a couple of first-half scoring runs with tough defense to beat No. 14 Pella 33-24 and advance to a state championship game for the first time.
The Indians will face No. 8 North Scott for the title at 6 p.m. Saturday. North Scott advanced with a 58-49 victory over Cedar Rapids Xavier.
Marion, which has no seniors in its starting lineup, didn't always make things easy for itself but still had enough to pull away after Pella pulled to within two points midway through the fourth quarter.
Sophomore Randi Wright led Marion with nine points, while Chloe Rice and Mia Laube each scored seven. Chloe Van Vliet's eight points led Pella, the state runner-up last year. Kiara Bradley and Clara Buchheit each scored six for the Lady Dutch, with Bradley grabbing seven rebounds and Buchheit six.
Marion ran off 10 straight points after Pella took the early lead on Van Vliet's 3-pointer, then outscored the Lady Dutch 10-2 in the second quarter to open a 20-10 halftime lead.
Pella struggled with its shooting until Buchheit knocked down consecutive 3-pointers to cut the lead to 24-20 early in the fourth quarter. Van Vliet's follow shot drew the Lady Dutch to 26-24 with 4:01 remaining, but Marion held them scoreless the rest of the way.
Kayba Laube's fastbreak layup increased the lead to four and the Indians finished it off by making five of six free throws in the final minute.
Marion is now 24-1, with its only loss to Class 5A Linn-Mar. Pella, in its 10th state tournament, finishes 20-5.
---

Pella vs Marion
03/03/17 11:45 AM at Wells Fargo Arena, Des oines, IA

--------------------------------------------------------------------------------
VISITORS: Pella 20-5
                          TOT-FG  3-PT         REBOUNDS
## Player Name            FG-FGA FG-FGA FT-FTA OF DE TOT PF  TP  A TO BLK S MIN
10 Pingel, Annika...... *  0-2    0-0    0-0    4  1  5   1   0  1  2  0  1  29
12 Bradley, Kiara...... *  0-4    0-2    6-6    1  6  7   3   6  0  9  0  0  28
14 Buchheit, Ciara..... *  2-8    2-5    0-0    1  5  6   3   6  2  1  2  0  28
24 Vander Molen, Katie. *  0-12   0-7    0-0    2  2  4   4   0  2  2  0  2  29
32 Van Vliet, Chloe.... *  3-7    2-6    0-2    1  2  3   4   8  0  3  0  0  20
04 Lambert, Kloe.......    0-1    0-1    0-0    0  0  0   0   0  1  1  0  0   3
22 Wichhart, Kara......    0-1    0-1    0-0    0  1  1   1   0  0  0  0  0   7
34 Holterhaus, Emily...    2-4    0-0    0-0    1  3  4   1   4  0  2  1  1  16
   TEAM................                         1  4  5
   Totals..............    7-39   4-22   6-8   11 24 35  17  24  6 20  3  4 160

TOTAL FG% 1st Half:  4-16 25.0%   2nd Half:  3-23 13.0%   Game: 17.9%  DEADB
3-Pt. FG% 1st Half:  2-6  33.3%   2nd Half:  2-16 12.5%   Game: 18.2%   REBS
F Throw % 1st Half:  0-0   0.0%   2nd Half:  6-8  75.0%   Game: 75.0%    1


--------------------------------------------------------------------------------
HOME TEAM: Marion 24-1
                          TOT-FG  3-PT         REBOUNDS
## Player Name            FG-FGA FG-FGA FT-FTA OF DE TOT PF  TP  A TO BLK S MIN
04 Rice, Chloe......... *  1-7    0-0    5-8    1  2  3   4   7  0  1  0  1  25
05 Smith. Caitlyn...... *  1-4    1-4    0-0    0  4  4   0   3  1  1  1  1  25
10 Wright, Randi....... *  4-7    1-1    0-0    0  2  2   1   9  0  2  0  1  15
21 Laube, Mia.......... *  3-6    1-3    0-1    0  3  3   2   7  2  2  0  1  29
24 Laube, Kayba........ *  1-2    0-1    2-2    0  2  2   0   4  0  3  0  3  30
03 Knapp, Maddie.......    0-4    0-2    0-0    0  0  0   0   0  0  0  0  1   7
22 Willette, Sophie....    0-2    0-0    3-3    0  1  1   2   3  0  2  1  0  14
23 Herold, Elle........    0-1    0-0    0-0    0  0  0   0   0  0  0  0  0   2
32 Sade, Isabella......    0-1    0-0    0-1    1  3  4   3   0  0  1  2  0  13
   TEAM................                         2  4  6
   Totals..............   10-34   3-11  10-15   4 21 25  12  33  3 12  4  8 160

TOTAL FG% 1st Half:  6-20 30.0%   2nd Half:  4-14 28.6%   Game: 29.4%  DEADB
3-Pt. FG% 1st Half:  3-9  33.3%   2nd Half:  0-2   0.0%   Game: 27.3%   REBS
F Throw % 1st Half:  5-5  100 %   2nd Half:  5-10 50.0%   Game: 66.7%   1,1


--------------------------------------------------------------------------------
Officials: Carson Hattel, Jason Alons, Mike Lawler
Technical fouls: Pella-None. Marion-None.
Attendance:
Score by Periods                1st  2nd  3rd  4th   Total
Pella.........................    8    2    4   10  -   24
Marion........................   10   10    4    9  -   33