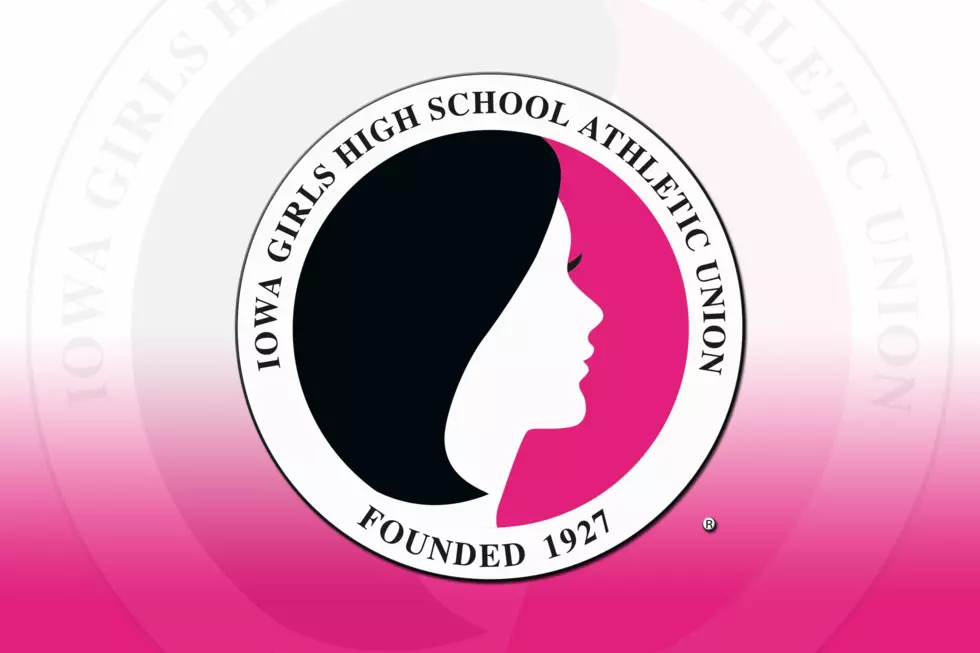 Newell-Fonda Records 53rd-Straight Win; Returning To Finals
Source: Iowa Girls High School Athletic Union
The are some good Class 1A basketball teams around the state and then there's Newell-Fonda.
The Mustangs simply play at another level.
Newell-Fonda, the defending state champion, displayed its usual combination of aggressive defense and efficient scoring in rolling past Saint Ansgar 84-33 to secure another berth in the title game. It was the 53rd straight victory for the Mustangs, who'll take a 26-0 record into the championship game at 7 PM Saturday. They'll be seeking their third title at the Iowa High School Girls State Basketball Tournament, having also won 2015.
Newell-Fonda raced to an 18-2 lead in the blink of an eye and just kept building it from there. It was more of the same for the Mustangs -- steal the ball and score, steal the ball and score, repeat often. It was 59-22 at halftime, setting a continuous clock in motion for the second half. Newell-Fonda shot 63 percent in the first half and 55.6 percent for the game and came up with 20 steals while forcing 26 turnovers. Macy Sievers led the Mustangs with 20 points on 10-for-12 shooting. She also had four rebounds, five assists and five steals. Maggie Walker added 17 points and six steals while making all six of her shots and Ella Larsen scored 13. Reserve Ellie Lago scored 12 points on 4-for-6 3-point shooting.
Hannah Patterson and Hali Anderson led Saint Ansgar with eight points each. The Saints beat a good Montezuma team in the quarterfinals, but -- just like every other opponent this season -- they had no answer for the quick hands and depth of Newell-Fonda.
Saint Ansgar finishes 22-3 after its first state tournament trip since 2001.
This is Newell-Fonda's third straight year in the finals and sixth appearance in the last eight years. It's gotten so that it's a surprise when the Mustangs don't make it this far.
Story By: Chuck Schoffner - Iowa Girls High School Athletic Union
Enter your number to get our free mobile app