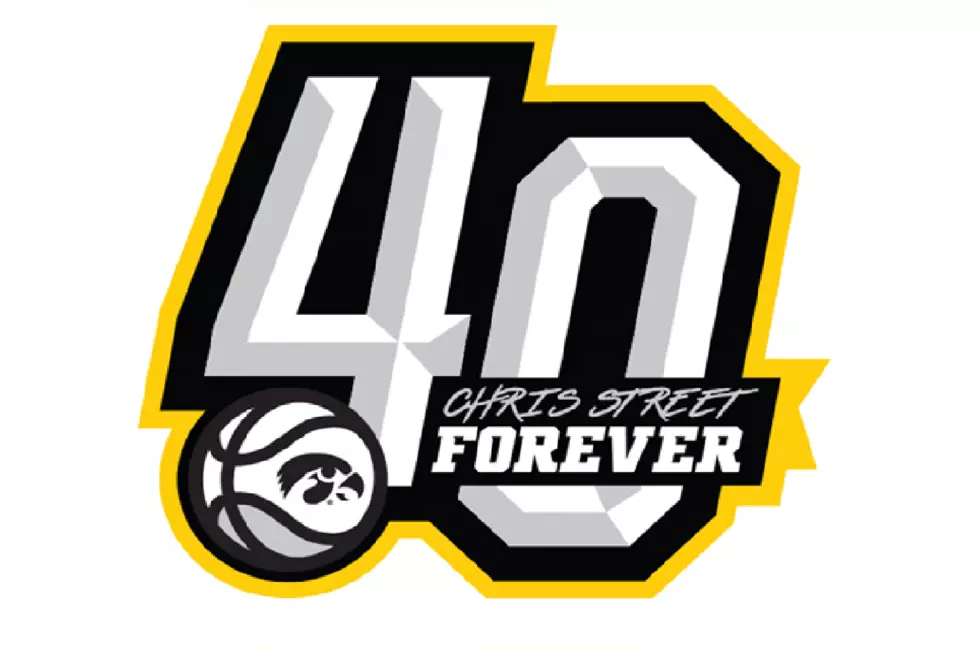 Hawkeyes Plan White-Out Game To Honor Chris Street
Courtesy: University of Iowa Athletics
Many Iowa basketball fans can remember what they were doing two-and-a-half decades ago when the news broke that star forward Chris Street was killed in a car accident midway through his junior season with the Hawkeyes.
Street died on Jan. 19, 1993, right after leaving a team dinner at a restaurant just outside Iowa City. His car collided with a snow plow that was traveling on Iowa Highway 1, killing him and injuring his girlfriend.
This weekend marks the 25th anniversary of Street's untimely death. The Hawkeyes plan to celebrate his life and legacy with a white-out game when they host third-ranked Purdue on Saturday. The 11 AM game will be nationally televised by ESPN.
For many fans, Street's spirit, enthusiasm and intensity embodied everything about being a Hawkeye. The university retired Street's No. 40 less than a month after his death (watch ceremony in video below).
Fans heading to Carver-Hawkeye Arena for Saturday's Big Ten Conference game are encouraged to wear white clothing in honor of the Indianola native. According to Iowa athletic officials, white wrist bands with "CMS - Forever 40" will be distributed to fans in attendance, while supplies last.
Saturday's game will feature a halftime video and presentation at center court that look back on the life and legacy of Street. Exclusive interviews from former student-athletes and coaches will also be shown on the arena videoboard throughout the game.
Hawkeye players will wear Chris Street shooting shirts during pregame warm-ups and the coaching staff will don special lapel pins, Iowa athletic officials said. During the game, Street's No. 40 jersey will cover an empty chair on the team's bench.
Street's parents and family members are planning to be in attendance, along with a number of his teammates, coaches, and support staff. A long list of other Iowa basketball alumni also plan to be at the game to celebrate Street's life and legacy.
---
Video Courtesy: Brent Popham via YouTube