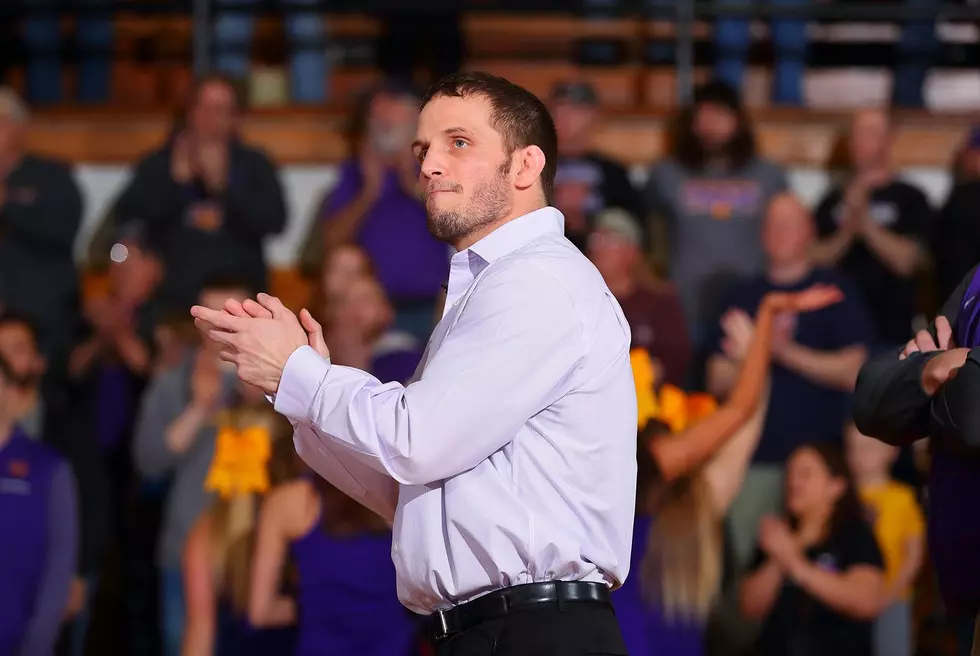 Doug Schwab Gets Contract Extension At UNI
Doug Schwab / Courtesy: UNI Athletics
Doug Schwab is getting the opportunity to coach the UNI wrestling team for another six years. Schwab has agreed to a three-year contract extension that will keep him in charge of the program through March 31, 2024.
UNI athletic officials announced the deal in a press release on Thursday (April 26, 2018).
"Doug has done a tremendous job with the UNI Panther wrestling program," UNI Director of Athletics David Harris said. "His passion for Panther wrestling is unmatched. He cares deeply about each student-athlete in the wrestling room. We look forward to the continued success of the program on so many levels -- in the classroom, in citizenship and on the competition mat."
Schwab recently completed his eighth season as UNI's head coach. He guided the Panthers to a second-place finish in their inaugural appearance at the Big 12 Conference Championships in 2018. UNI crowned its first two league champions in Taylor Lujan (174 lbs.) and Drew Foster (184 lbs.) at the tournament, held in Tulsa, Okla., this spring.
The Panthers ranked No. 15 in the nation in attendance this past season, averaging 1,724 fans per home dual meet at the West Gym in Cedar Falls.
"I love coaching at the University of Northern Iowa," Schwab said. "My family and I couldn't be more excited to know that for at least the next six years it will be spent in the Cedar Valley.
"I know that the type of support we get from our administration, alumni and fans is special. We want them to know we are truly grateful for what they do for the program and these men that represent it on and off the mat. I have such an incredible group of coaches and student-athletes to work with. They challenge me and demand the best of me every day and I thank them for that. I cannot wait to lead this program and group of men into the future."
Schwab will oversee the return of several national qualifiers and three All-Americans for the 2018-19 season.
During his tenure with the Panthers, Schwab has posted 41 NCAA qualifiers and crowned nine All-Americans. Over the past eight seasons, UNI has registered a dual mark of 71-47.