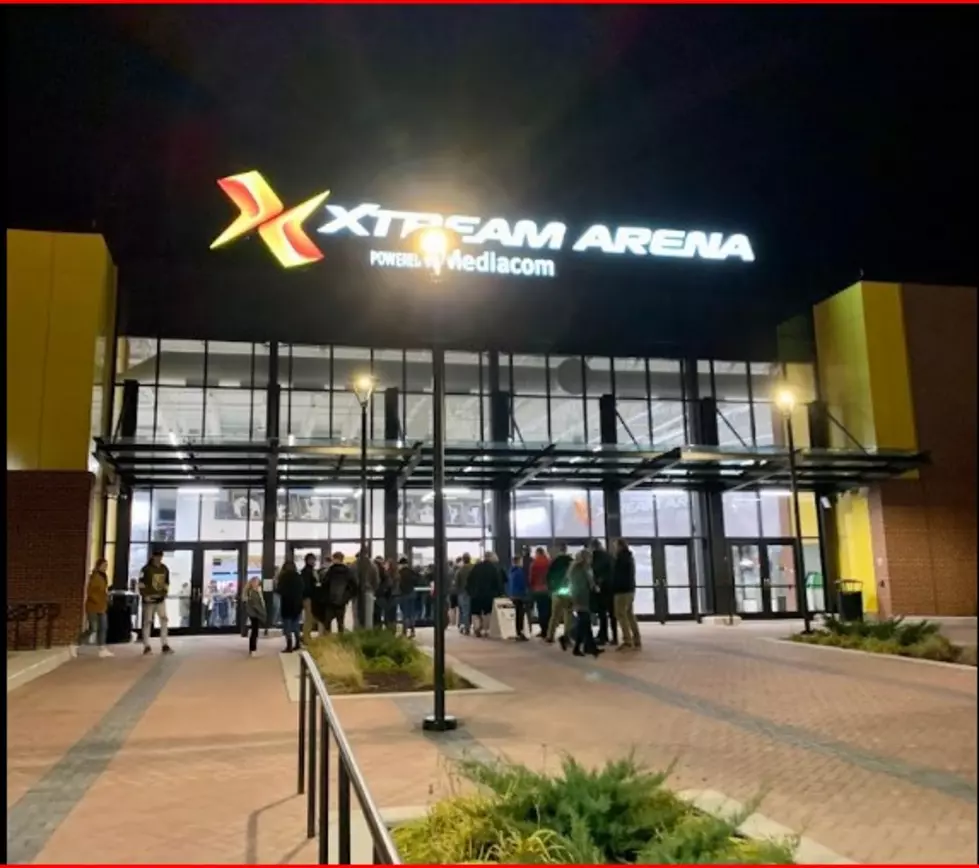 High School Wrestling Duals Moving from Central to Eastern Iowa
Google Maps
After 11 years at Wells Fargo Arena in Des Moines, it was announced by the Iowa High School Athletic Association (IHSAA) that the men's state wrestling duals will be returning to Eastern Iowa. The news was announced by both the Cedar Rapids Gazette and KCCI in Des Moines, as well as on Twitter below by the IHSAA.
The Board of Control agreed to a 3-year contract to move the event to the Xtream Arena in Coralville starting with the 2022-23 season. They also previously agreed to schedule the event for the first Saturday in February. This means the arena will now play host to men's and women's high school wrestling in Iowa, with the women's state wrestling tournament being held there from February 2-3, 2023.
The traditional state wrestling tournament, according to KCCI, will still be held at Wells Fargo Arena starting on February 16. Cedar Rapids previously hosted the duals from 1994-to 2011, when they were held the week after the state tournament.
IHSAA Executive Director Tom Keating touted the move:
In addition to the amenities Xtream Arena can provide, scheduling it alongside the new girls' tournament will benefit our participating schools, officials and spectators. We trust the team at Think Iowa City and Iowa City Area Sports Commission will help us grow the dual team tournament as part of an outstanding weekend of Iowa high school wrestling
Lisbon coach Brad Smith, whose team has made it to duals the last eight years, last winning it for the fifth time in 2020, praised the move for creating a separation between the duals and state tournament, saying it will spread out the tournament process and ease the cost for attendees. The adjacent GreenState Fieldhouse will be used for team space and warm-ups.
What Non-Iowans Think of Iowa
Iowa is the capital of the Midwest! Ok, that's unofficial, but it's my stance. Here's what NON Iowans think of us.
CHECK IT OUT: 100 sports records and the stories behind them