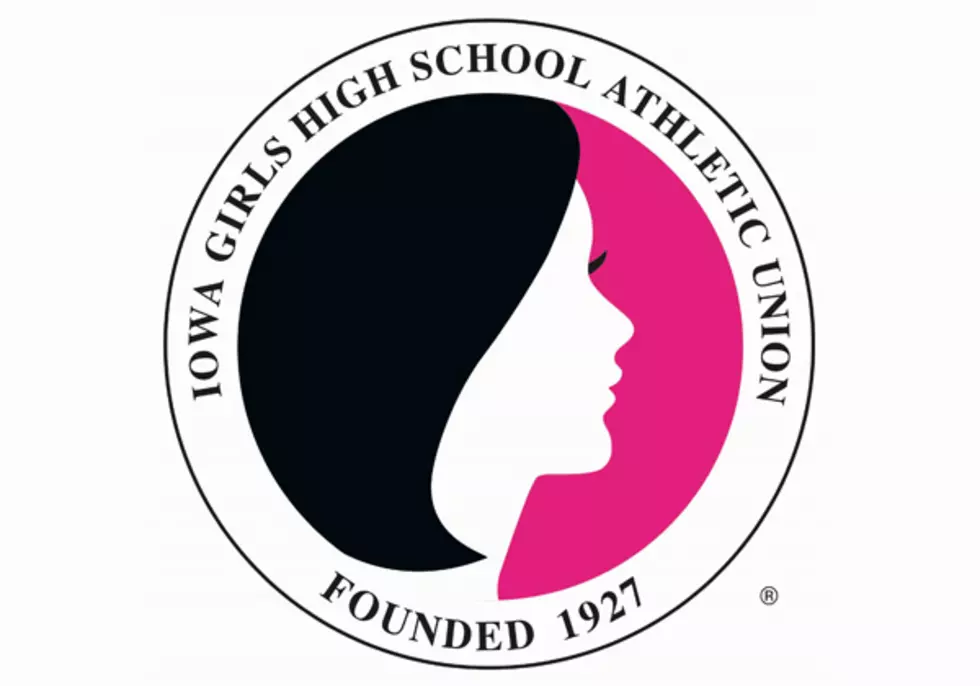 Defense Leads Defending Champ Springville To Victory
Source: Iowa Girls High School Athletic Union
The oppressive defense that has carried defending champion Springville all season has put the Orioles within one victory of another trip to the Class 1A finals.
The top-ranked Orioles came into the tournament giving up only 27 points a game and they were even better in this one. The Orioles' guards extended their 2-3 zone defense far out onto the floor and prevented the 12th-ranked Nikes from initiating any kind of offense.
Mikayla Nachazel, the all-tournament captain as a sophomore a year ago, led Springville with 18 points. The 5-foot-11 junior also grabbed six rebounds, blocked two shots and made seven steals.
Rylee Menster also came up with seven steals while scoring 15 points and handing out six assists. Madi Wagaman added 10 points and eight rebounds.
Hailey Blythe led Notre Dame with eight points. The Nikes, the 2014 state champs, lost in the opening round for the first time and finish 19-7.
After a slow start, Springville got its offense going after halftime and blew the game open in the third quarter. The Orioles shot 55.6 percent for the game and finished with 18 steals.
Springville moves on to a semifinal game at 10 a.m. Thursday with a 23-2 record. In five state tournament trips, the Orioles have never lost in the first round or semis, coming in with two titles and two runner-up finishes.
---

Burlington Notre Dam vs Springville
02/27/17 10:00 am at Wells-Fargo Arena, Des Moines, IA

--------------------------------------------------------------------------------
VISITORS: Burlington Notre Dam 19-7
                          TOT-FG  3-PT         REBOUNDS
## Player Name            FG-FGA FG-FGA FT-FTA OF DE TOT PF  TP  A TO BLK S MIN
10 Tillo, Anna......... *  0-1    0-0    0-0    2  2  4   3   0  1  2  0  1  25
12 Myers, Johanna...... *  0-10   0-5    0-0    0  1  1   3   0  1 10  1  6  29
14 Blythe, Hailey...... *  3-14   0-2    2-4    4  2  6   2   8  0  5  0  1  28
22 Hoambrecker, Kaelyn. *  1-6    0-1    0-0    1  0  1   2   2  2  4  0  5  24
44 Lynch, Emma......... *  2-6    0-0    2-4    2  3  5   3   6  0  2  0  2  30
20 Meeker, Sarah.......    0-1    0-1    0-0    0  0  0   0   0  0  0  0  0   2
24 Dowell, Abby........    0-0    0-0    0-0    0  0  0   0   0  0  0  0  0   2
30 Ward, Hope..........    0-1    0-1    0-0    2  0  2   0   0  0  0  0  0   5
32 Lillie, Catherine...    0-1    0-1    0-0    0  0  0   2   0  0  1  0  0   6
34 Trail, Alyssa.......    0-0    0-0    0-0    0  0  0   1   0  0  0  0  0   2
40 Ackerman, Taylor....    0-0    0-0    0-0    0  0  0   1   0  0  0  0  0   3
42 Stutsman, Maddie....    0-0    0-0    0-0    0  1  1   0   0  0  0  0  0   2
52 Todd, Rylie.........    0-2    0-2    0-0    0  0  0   0   0  0  0  1  0   2
   TEAM................                         3     3
   Totals..............    6-42   0-13   4-8   14  9 23  17  16  4 24  2 15 160

TOTAL FG% 1st Half:  6-20 30.0%   2nd Half:  0-22  0.0%   Game: 14.3%  DEADB
3-Pt. FG% 1st Half:  0-4   0.0%   2nd Half:  0-9   0.0%   Game:  0.0%   REBS
F Throw % 1st Half:  2-4  50.0%   2nd Half:  2-4  50.0%   Game: 50.0%    2


--------------------------------------------------------------------------------
HOME TEAM: Springville 23-2
                          TOT-FG  3-PT         REBOUNDS
## Player Name            FG-FGA FG-FGA FT-FTA OF DE TOT PF  TP  A TO BLK S MIN
12 Kane Nichole........ *  4-5    0-1    0-0    1  0  1   0   8  0  1  1  0  20
20 Menster, Rylee...... *  3-8    1-4    8-9    0  2  2   3  15  5  6  0  7  28
23 Wagaman, Madi....... *  5-6    0-0    0-1    3  5  8   2  10  4  3  1  2  30
31 Jaeger, Alyssa...... *  1-1    0-0    0-0    1  5  6   1   2  1  4  3  1  21
51 Nachazel, Mikayla... *  7-12   0-0    4-4    1  5  6   2  18  1  5  2  7  25
14 Hanshaw, Kylie......    0-0    0-0    0-0    0  0  0   0   0  0  0  0  0   2
15 Nulle, Melissa......    0-1    0-0    0-0    0  0  0   0   0  0  0  1  0   3
21 Gloeckner, Katelyn..    0-0    0-0    0-0    0  1  1   0   0  0  0  0  1   4
22 Chapman, Rylee......    0-0    0-0    0-0    0  0  0   0   0  0  0  0  0   9
24 Boland, Courtney....    0-0    0-0    0-0    0  0  0   0   0  0  0  0  0   2
25 Johnson, Sami.......    0-2    0-0    3-3    2  2  4   0   3  2  1  0  0  13
32 Williams, Carly.....    0-1    0-0    0-0    0  0  0   0   0  0  0  0  0   1
34 Scriver, Elle.......    0-0    0-0    0-0    0  0  0   0   0  0  0  0  0   1
35 Kirchmann, Kelly....    0-0    0-0    0-0    0  1  1   0   0  0  0  0  0   1
   TEAM................                            2  2
   Totals..............   20-36   1-5   15-17   8 23 31   8  56 13 20  8 18 160

TOTAL FG% 1st Half: 11-19 57.9%   2nd Half:  9-17 52.9%   Game: 55.6%  DEADB
3-Pt. FG% 1st Half:  1-3  33.3%   2nd Half:  0-2   0.0%   Game: 20.0%   REBS
F Throw % 1st Half:  6-7  85.7%   2nd Half:  9-10 90.0%   Game: 88.2%   1,1


--------------------------------------------------------------------------------
Officials: Tyler Eason, Randy Wiggins, Travis Carrel
Technical fouls: Burlington Notre Dam-None. Springville-None.
Attendance:
Score by Periods                1st  2nd  3rd  4th   Total
Burlington Notre Dam..........   10    4    2    0  -   16
Springville...................   12   17   15   12  -   56