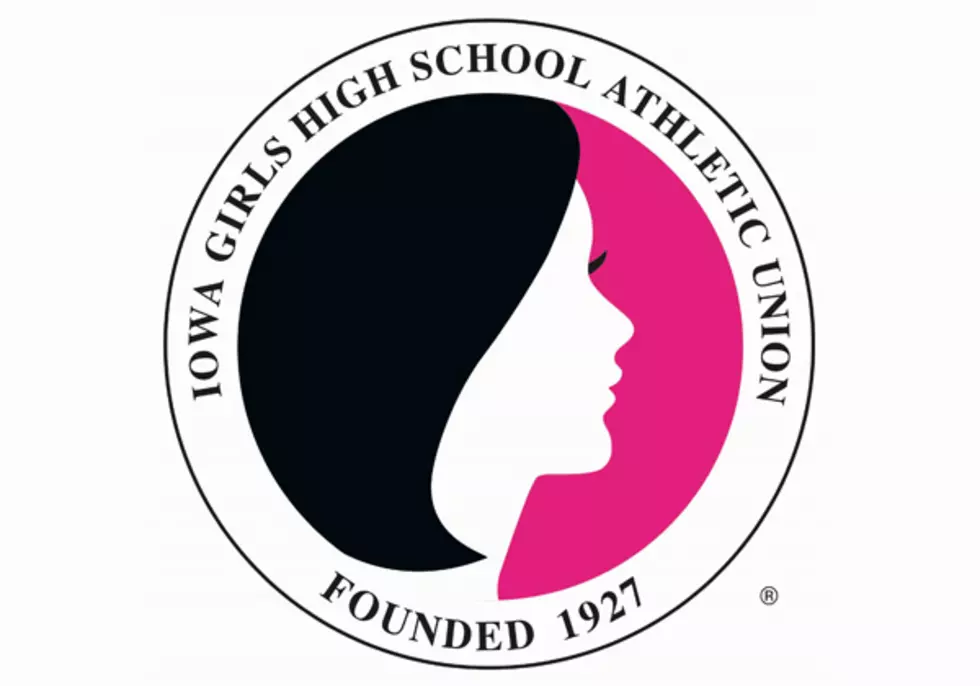 Late Rally Sends Cedar Falls Back To Semifinals
Source: Iowa Girls High School Athletic Union
Cedar Falls waited a long time for another chance at Iowa City High.
For the Tigers, it was worth the wait.
Kiana Barney converted a three-point play with seven seconds left to give Cedar Falls a 48-46 victory over the Little Hawks and send the Tigers into the Class 5A semifinals of the 2017 Iowa High School Girls State Basketball Tournament. The victory came three months after Cedar Falls lost to City High 62-40 in the fourth game of the regular season.
Barney, a 6-foot-1 junior, finished with 24 points and nine rebounds as the fifth-ranked Tigers rallied from a seven-point deficit in the final five minutes. Cynthia Wolf added seven points for Cedar Falls, including a key 3-pointer, and fed Barney for the winning basket. Freshman Emerson Green scored six for the Tigers.
Ashley Joens, a junior who has committed to Iowa State, led fourth-ranked City High with 22 points, nine rebounds and three steals. Her sister Aubrey added nine points and Kenya Earl scored seven.
City High led most of the way and was up 42-35 after Aubrey Jones drove for a layup with 4:41 remaining. Wolf, a 6-foot-3 junior, knocked down her big 3 just 12 seconds later, starting an 8-0 run that put the Tigers in front.
The lead changed hands three times after that, with City High taking its last lead, 46-45, on Aubrey Joens' two free throws with 58 seconds remaining.
Both teams missed chances after that before Cedar Falls got the ball with 20 seconds to go. The ball went to Wolf on the right baseline, Barney cut the basket and Wolf hit her with a perfect pass. She laid the ball in as she got fouled and made the free throw for the final points. Green's steal prevented the Little Hawks from getting a final shot.
Cedar Falls is in the semifinals for the second straight year. The Tigers will take a 22-2 record against top-ranked Indianola at 1:30 p.m. Friday. City High finishes 22-2.
---

Cedar Falls vs Iowa City High
3/1/17 3:15 at Wells Fargo Arena, Des Moines, Iowa

--------------------------------------------------------------------------------
VISITORS: Cedar Falls 22-2
                          TOT-FG  3-PT         REBOUNDS
## Player Name            FG-FGA FG-FGA FT-FTA OF DE TOT PF  TP  A TO BLK S MIN
11 Johnson, Reilly..... *  0-1    0-1    0-0    1  3  4   1   0  0  0  0  0  12
15 Johnson, Calli...... *  2-8    1-7    0-0    0  2  2   3   5  1  0  0  1  23
25 Conrad, Ally........ *  1-4    0-1    2-2    2  2  4   3   4  4  6  1  2  32
33 Barney, Kiana....... * 10-17   3-7    1-1    2  7  9   2  24  1  7  2  1  32
51 Wolf, Cynthia....... *  3-5    1-1    0-0    0  4  4   3   7  3  1  0  1  27
03 Green, Emerson......    2-4    1-1    1-1    0  0  0   1   6  1  1  1  1  20
13 Remmert, Olivia.....    0-1    0-1    0-0    0  1  1   0   0  0  2  0  0   9
41 Paup, Hailey........    1-1    0-0    0-0    0  1  1   1   2  2  1  0  0   5
   TEAM................                         3     3
   Totals..............   19-41   6-19   4-4    8 20 28  14  48 12 18  4  6 160

TOTAL FG% 1st Half: 10-18 55.6%   2nd Half:  9-23 39.1%   Game: 46.3%  DEADB
3-Pt. FG% 1st Half:  2-7  28.6%   2nd Half:  4-12 33.3%   Game: 31.6%   REBS
F Throw % 1st Half:  1-1  100 %   2nd Half:  3-3  100 %   Game: 100 %    0


--------------------------------------------------------------------------------
HOME TEAM: Iowa City High 22-2
                          TOT-FG  3-PT         REBOUNDS
## Player Name            FG-FGA FG-FGA FT-FTA OF DE TOT PF  TP  A TO BLK S MIN
03 Nkumu, Rose......... *  3-5    0-0    0-0    0  1  1   1   6  2  1  0  3  29
05 Schroder, Sydney.... *  0-4    0-2    2-2    1  2  3   1   2  1  4  1  2  27
10 Joens, Ashley....... *  9-15   1-2    3-7    5  4  9   2  22  1  2  1  3  32
20 Joens, Aubrey....... *  3-9    0-4    3-6    1  3  4   4   9  2  1  0  1  29
34 Earl, Kenya......... *  2-7    1-3    2-2    1  1  2   1   7  0  3  0  2  30
15 Hora, Christina.....    0-0    0-0    0-0    0  0  0   0   0  0  0  0  0   9
22 Rocca, Paige........    0-1    0-0    0-0    1  0  1   0   0  0  0  0  0   2
44 Greving, Samantha...    0-1    0-0    0-0    0  0  0   0   0  0  0  0  0   2
   TEAM................                            2  2
   Totals..............   17-42   2-11  10-17   9 13 22   9  46  6 11  2 11 160

TOTAL FG% 1st Half: 13-27 48.1%   2nd Half:  4-15 26.7%   Game: 40.5%  DEADB
3-Pt. FG% 1st Half:  2-6  33.3%   2nd Half:  0-5   0.0%   Game: 18.2%   REBS
F Throw % 1st Half:  2-4  50.0%   2nd Half:  8-13 61.5%   Game: 58.8%   3,1


--------------------------------------------------------------------------------
Officials: Joe Townsel, Dave Suther, Scott Koch
Technical fouls: Cedar Falls-None. Iowa City High-None.
Attendance:
Score by Periods                1st  2nd  3rd  4th   Total
Cedar Falls...................   11   12    9   16  -   48
Iowa City High................   18   12    5   11  -   46