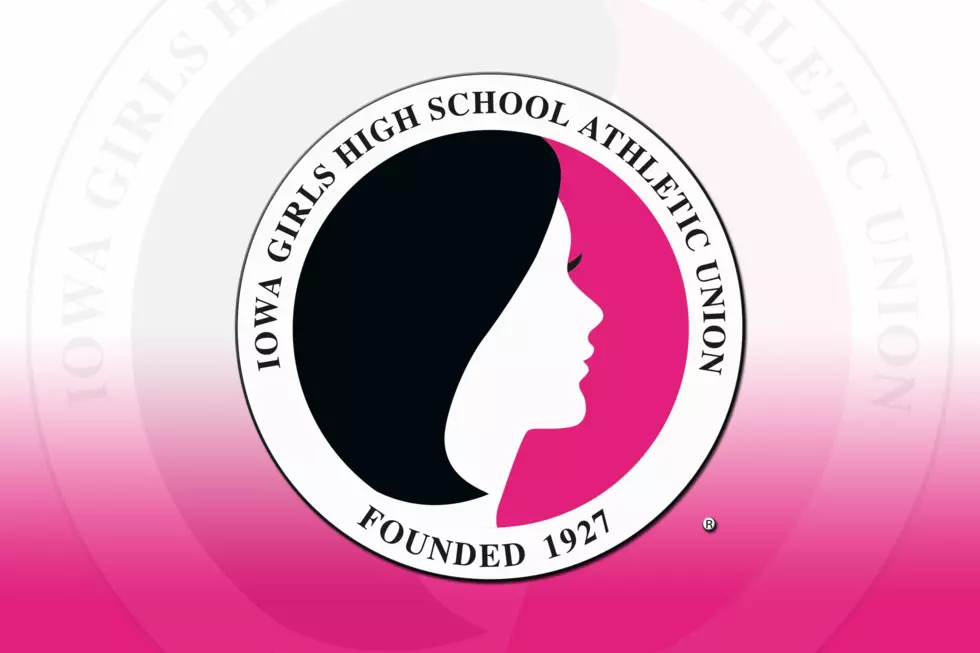 Bishop Garrigan Rolls Into 1A Title Game, 69-37
Source: Iowa Girls High School Athletic Union
The Golden Bears hit Marquette Catholic with a 27-2 run in the second half and stormed to a 69-37 victory that landed them in Saturday night's championship game. In the final game of the girls basketball season, Garrigan will get its chance against defending champion Newell-Fonda and the Mustangs' 53-game winning streak.
Marquette Catholic had figured to give Garrigan trouble with its tall front line, even with 6-foot-3 freshman sensation Audi Crooks in the post for the Golden Bears. But Crooks has plenty of talent around her and they made the difference, hitting jumpers and attacking the basket and feeding Crooks in the post.
The Garrigan players also got the job done defensively, making 23 steals and forcing 29 turnovers. Freshman guard Molly Joyce bounced back from a subpar game in the quarterfinals to lead Bishop Garrigan with 23 points, making 10 of 18 shots and coming up with six steals. She had gone 2-for-12 with four points in her team's victory over Martensdale-St. Marys on Wednesday. Crooks put up an impressive line with 17 points, 14 rebounds and six steals and Kaylyn Meyers added 13 points and four steals.
Miranda Peters led Marquette Catholic with 11 points and 12 rebounds. Tori Michel also grabbed 12 rebounds and scored nine points for the Mohawks, who lost for just the second time in 26 games and had a 20-game winning streak broken.
Marquette Catholic took a 17-16 lead into the second quarter, then began losing ground. A 7-0 run midway through the quarter gave Bishop Garrigan a 10-point lead and it stayed that way going into the second half, 39-29. The Golden Bears quickly quashed any hopes of a Marquette comeback, forcing turnovers and converting at the other end time after time. The lead grew to 60-33 at the end of the quarter and soon went to 66-33 after Crooks scored twice on putbacks and powered her way to another hoop.
Bishop Garrigan advances to the finals for the first time with a 25-1 record, losing only to Class 2A state tournament qualifier West Hancock. Game time Saturday is 7 PM.
Story By: Chuck Schoffner - Iowa Girls High School Athletic Union
Enter your number to get our free mobile app