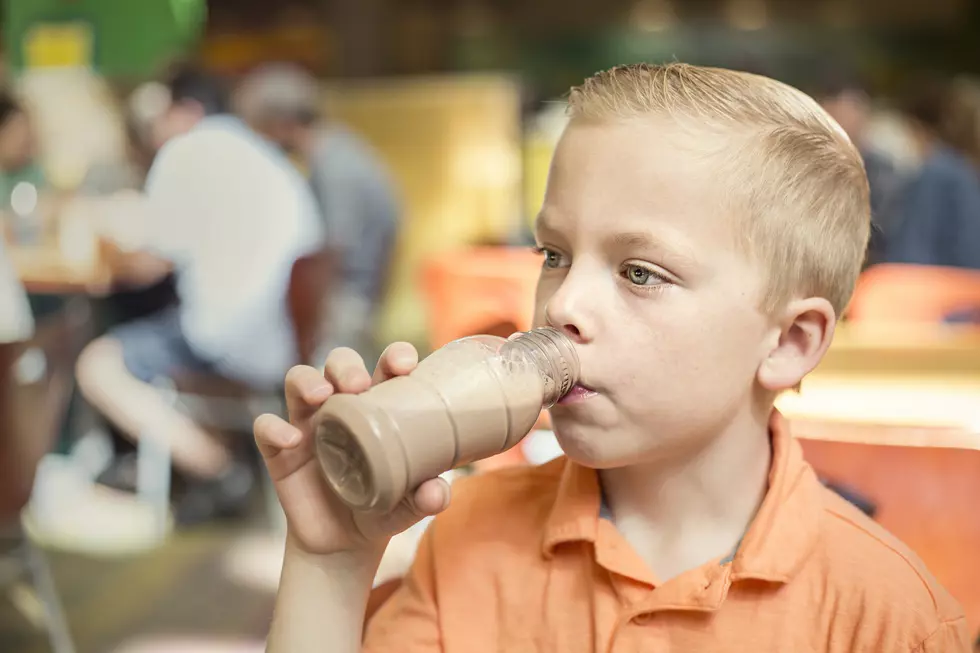 Bill Would Return Flavored, Non-Flavored Whole Milk Back to Schools
Getty Images/iStockphoto
A Bill has been introduced to allow flavored and unflavored wholke milk in school cafeterias.  House Ag Committee Chair Collin Peterson of Minnesota and Glenn Thompson of Pennsylvania introduced the bill.
Thompson says Ag Secretary Sonny Perdue directed USDA last year to allow schools to serve flavored one percent milk. HR Bill 832 would allow whole milk to be included as well.
"Milk is the number one source of nine essential nutrients in the diets of our students," Thompson says, "but if they don't drink it, these health benefits will be lost." The news release says milk consumption has been declining in schools throughout the nation because kids are not consuming the varieties of milk made available to them.
Peterson says he's proud to join Congressman Thompson in the effort that'll provide more choices for nutritious and healthy milk to kids in schools, as well as a valuable market for dairy farmers in Minnesota, Pennsylvania, and nationwide at a time when those farmers face extremely difficult market conditions. Thompson says the 2010 Healthy, Hunger-Free Kids Act mandated that flavored milk within the program must be fat-free. Thompson says that law led to an alarming decline in milk consumption across American schools.