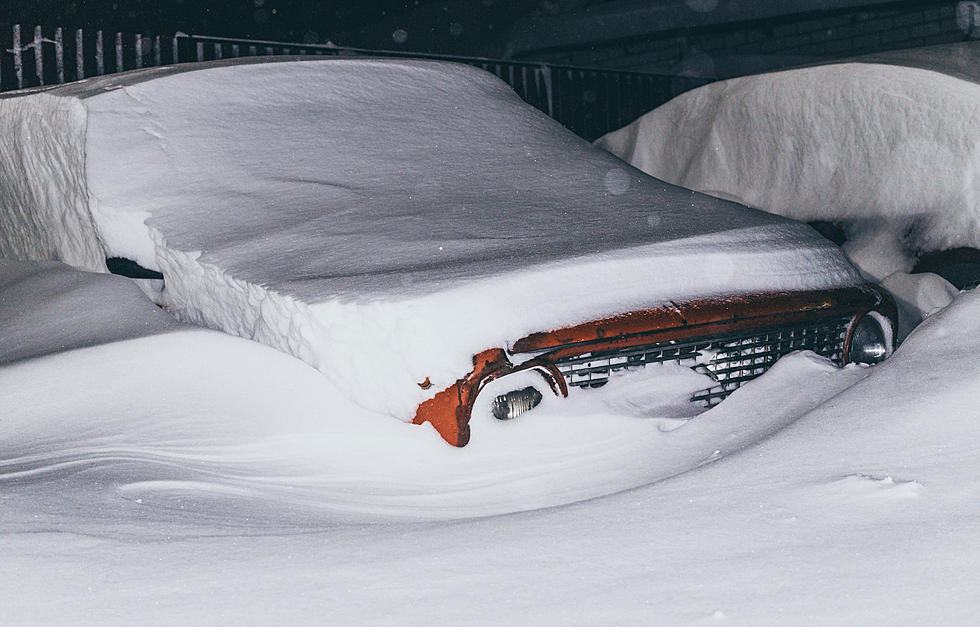 Biggest Snowstorm of the Season to Hit Waterloo on Friday
Konoplytska
After this week's brief warmup allowed some of what little snow we had on the ground to melt a bit, it looks like we're about to get it all back...and then some.
So far this winter season, Waterloo has received just under eight inches of snow...and we could possibly get that much (or more) with Winter Storm Izzy, as this storm system has so lovingly been named by the Weather Channel.  
As of Thursday morning, a Winter Storm Watch has been issued for all but 18 counties in Iowa. The watch includes Black Hawk, Bremer, Fayette, and surrounding counties.
Five counties in Northwest Iowa are involved in a Winter Storm Warning:
Forecasted snowfall for the Cedar Valley by Saturday night looks to be a total of 5-8" according to the National Weather Service.
This storm system will likely evolve into a Winter Storm Warning for the Cedar Valley. The criteria for that level of threat include heavy snow of 6-8 inches in a time span of 12 hours, or eight inches in 24 hours.
The record snowfall for January 14th in Waterloo is eight inches, set in 1940. Last year on January 14, Waterloo received just over two inches of fresh snow. This will mark the fifth consecutive year that at least a trace of precipitation has fallen on January 14th in Iowa.
The morning commute on Friday should be ahead of the storm as it works its way east. The snow will spread across central and eastern Iowa by Friday afternoon. The heaviest snowfall rates are likely to occur during the late afternoon into the evening on Friday.
If you must travel, utilize 511ia.org for the latest road conditions across the state and to 'Track a Plow' and see photos of the road conditions from the snowplows in operation across Iowa.
Yep, You Can Stay in an Actual Iowa Grain Bin!
This Airbnb is so totally Iowa! Stay in a real grain bin converted into a pretty luxurious, cozy rental.
KEEP READING: Get answers to 51 of the most frequently asked weather questions...