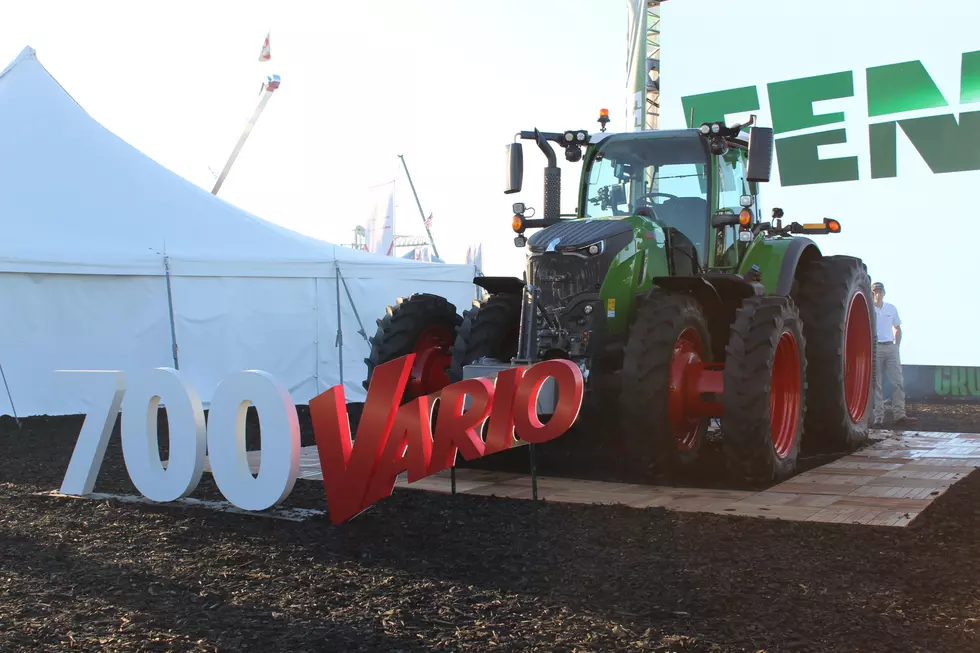 A New Green Tractor Was Revealed At Iowa Farm Show
Townsquare Media; Kailey Foster
There's a new green tractor in town and no, I'm not talking about a John Deere.
Fendt is a global reader in agricultural machinery and on Tuesday, the company announced its plans to bring its seventh generation of Fendt 700 Vario to North America. Conor Bergin is the Senior Brand Manager of AGCO North America, which owns the Fendt brand.
 As I like to describe it, it's the better shade of green… This is an incredible new offering for us. It builds upon our last rendition of the Fendt 700, but it features a higher horsepower. Still in a very nimble frame but a larger frame so growers are able to get more out of this machine.
While this tractor is known worldwide, Fendt does have its Iowa connections. Fendt has a partnership with Country Star Luke Bryan who they are a sponsor of his Farm Tour that will be making a stop here in Iowa, but that is not where the Iowa connection ends.
We have a great dealer network here in the state. From a Fendt standpoint, Ziegler Ag Equipment is a full-line dealer for us, as is DEIKE Implement, and Vans Implement. We have a sizable distribution footprint in the state.
Fendt revealed its new tractor at the Farm Progress Show in Boone Iowa. The seventh generation of Fendt 700 Vario will be available to order through any Fendt dealership in 2023.
Learn more about the tractor:
Keep up with the latest farm equipment announcements on our free app! 
Ten Iowa Trivia Questions
Lies That Iowan's Tell Themselves