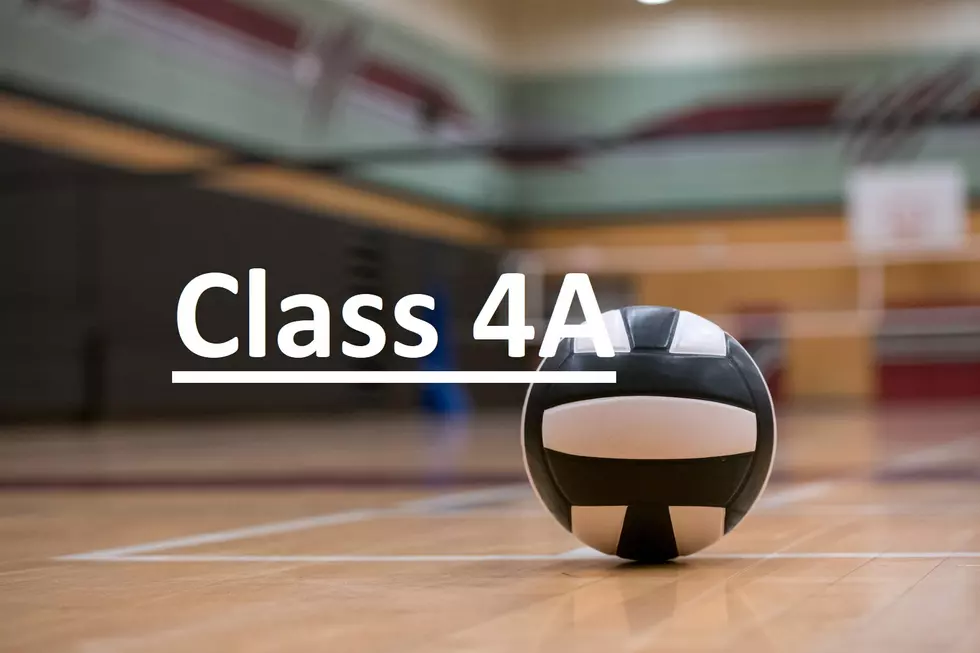 2021 Class 4A Iowa High School Girls State Volleyball Tournament
Courtesy: RonTech2000 -ThinkStock
Here are the 2021 Iowa High School Girls State Volleyball Tournament Class 4A pairings and results.
Class 4A quarterfinal matches will be played on Monday, Nov. 1. The winners advance to the state semifinals on Wednesday, Nov. 3. The 4A championship game is scheduled for Thursday, Nov. 4 at 12:15 PM.
The eight-team field includes defending 4A champion Cedar Rapids Xavier and two other 2020 qualifiers: North Scott and Western Dubuque. Other teams in the 2021 4A field are: Bishop Heelan of Sioux City, Bondurant-Farrar, Marion, Oskaloosa and Waverly-Shell Rock.
This year marks Waverly-Shell Rock's 12th trip to state and sixth in the past 10 years.
2021 GIRLS STATE VOLLEYBALL TOURNAMENT RESULTS
CLASS 1A | CLASS 2A | CLASS 3A | CLASS 4A | CLASS 5A
Click The Class Above To View That Bracket & Results
 

CLASS 4A – 2021 STATE VOLLEYBALL TOURNAMENT

 

 

 

 

 

 

#1 Western Dubuque (36-8)

 

 
 
 

 

Monday, Nov. 1, 4 PM
G1

 

 

At Alliant Energy PowerHouse

 

#1 Western Dubuque (37-8)
 
 

 

COURT 1

 

3-0
G5

 

#8 Bishop Heelan (20-16)

 

Wednesday, Nov. 3, NOON

 

 

 

At Alliant Energy PowerHouse

 

 

 

 

 

COURT 1
#1 Western Dubuque (38-8)
#4 Cedar Rapids Xavier (29-4)

 

 
 
 
3-1

 

Monday, Nov. 1, 6 PM
G2

 

 

At Alliant Energy PowerHouse

 

#5 Marion (37-8)
 
 

 

COURT 1

 

3-2

 

#5 Marion (36-8)

 

 
 

 

 

 

Thursday, Nov. 4, 12:15 PM
G7

 

 

 

#1 Western Dubuque (39-8)

 

 

CHAMPION

 

 

3-0
#2 North Scott (30-4)

 

 
 
At Alliant Energy PowerHouse

 

Monday, Nov. 1, 4 PM
G3

 

 

At Alliant Energy PowerHouse

 

#2 North Scott (31-4)
 
 

 

COURT 2

 

3-0
G6

 

#7 Bondurant-Farrar (32-7)

 

Wednesday, Nov. 3, NOON

 

 

 

At Alliant Energy PowerHouse

 

 

 

 

 

COURT 2
Waverly-Shell Rock (44-7)
#3 Waverly-Shell Rock (42-7)

 

3-1

 

Monday, Nov. 1, 6 PM
G4

 

 

 

At Alliant Energy PowerHouse

 

#3 Waverly-Shell Rock (43-7)
 
 

 

COURT 2

 

3-2

 

#6 Oskaloosa (31-4)

 

 
 
 

 

Enter your number to get our free mobile app
Class 4A Quarterfinals: West Delaware vs. Glenwood (2020)