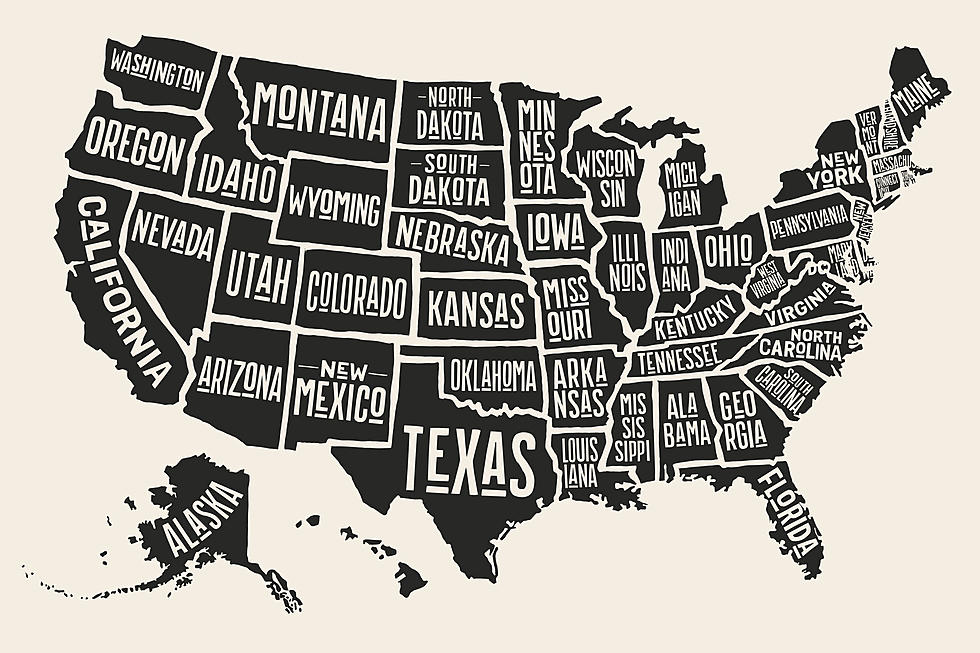 What Other State Do Iowans Hate The Most?
Source - Getty Stock / ThinkStock
A writer recently polled his 320,000 Instagram followers and asked them to name their state's least favorite state. And he got enough responses to draw conclusions for 49 out of 50 states...
Not surprisingly, many states hate one of their border states. The biggest reason? My guess is college football rivalries.
That's why Iowa HATES Nebraska and consequently Nebraska hates Iowa. (editor's note: although it hasn't been much of a "rivalry" lately, with Iowa winning the last 5 football match-ups in a row! Go Hawks!) Anyway, Michigan hates Ohio and vice versa. Texas hates Oklahoma and, of course, Oklahoma hates Texas. North Carolina's least favorite state is South Carolina...but South Carolina hates Ohio the most. I'm guessing maybe that's because of Clemson and Ohio State played in the college football playoff this year. Although Clemson won, so why are they so mad?
Here are some other conclusions from the study;
1. California has the most states that hate it, with nine...basically every other state in the Pacific or Mountain time zones. And for what it's worth, California hates Texas the most.
2. New Jersey is the only state that "hates everyone." Apparently people in New Jersey nominated so many other states, that this was the only conclusion.
3. And there's only one state where the most hated state is ITSELF. It's...Florida.
The only state that couldn't come up with a rival was Hawaii. Which makes sense, if you live in Hawaii how could you be mad at anybody?!!