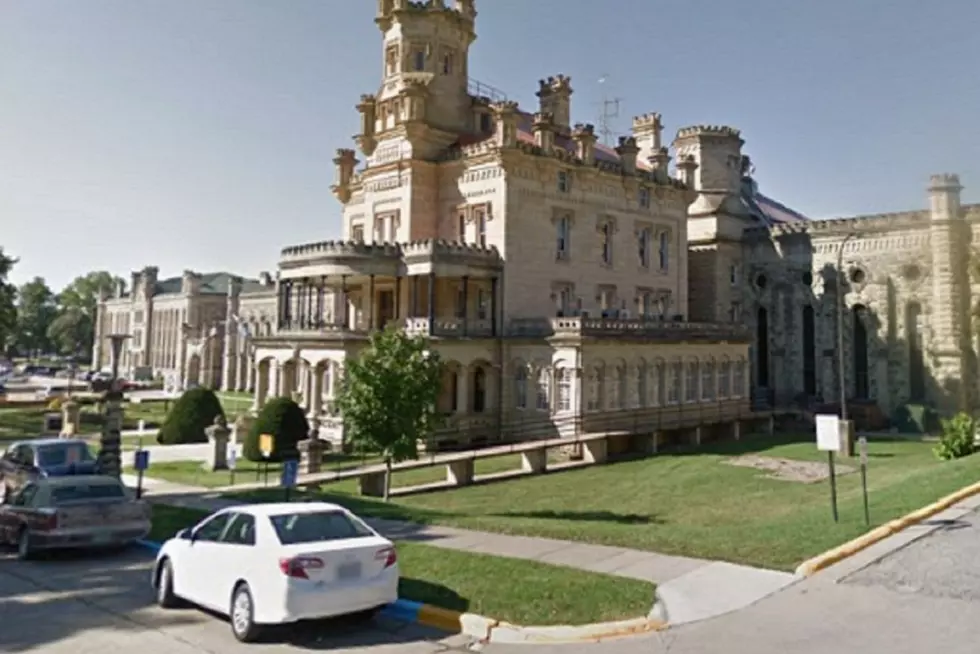 UPDATE: More Details On Anamosa State Penitentiary Attack
Source: Google Maps - Street View

Authorities have released more details on the deadly inmate attack that left two employees dead at the Anamosa State Penitentiary.
During a Wednesday press conference, Iowa Division of Criminal Investigation Special Agent Rick Rahn identified the victims as 50-year-old staff nurse Lorena Schulte of Cedar Rapids and 46-year-old correctional officer Robert McFarland of Ely. Rahn said both victims died of blunt force trauma to their heads after being struck by a hammer by two inmates who were trying to escape. Schulte died at the prison and McFarland on the way to the hospital.
According to corrections officials, an inmate from Waterloo was seriously hurt when he tried to help the injured penitentiary workers. Authorities said 57-year-old McKinley Roby, who was convicted of committing a sex crime in 2001, was beaten and suffered multiple skull fractures. He was taken to a hospital for treatment and is expected to survive.
Officials identified the inmates as 28-year-old Michael Dutcher and 39-year-old Thomas Woodard. Rahn said both inmates have both been charged with two counts of first-degree murder and one count of attempted murder, and second-degree kidnapping and kidnapping, Rahn said. Records show Dutcher was originally sentenced to serve 50 years in 2015 for two counts of robbery and other charges for crimes committed in northwest Iowa. Woodard was to serve 25-years for robberies and burglaries he committed in Sioux City.
According to Rahn, the two inmates used the hammer to shatter glass in an infirmary window and then tried to cut through the bars with a grinder. He said Schulte and McFarland were killed when they intervened in the escape attempt.
The inmates were able to access the tools through a work program, Iowa DCI officials said. They are investigating if proper procedures were followed at the prison.
During the press conference, authorities credited Schulte and McFarland for saving the life of another prison worker. Rahn said Lorie Mathias was grabbed by the two inmates as she attempted to assist and render aid. Mathias was held against her will and told that she would be attacked next if she didn't cooperate, Rahn said.
Schulte and McFarland had both worked at the prison for more than a decade.
Anamosa State Penitentiary Attack - March 23, 2021
CHECK IT OUT: Here Are the 77 Most '70s Things About 1977