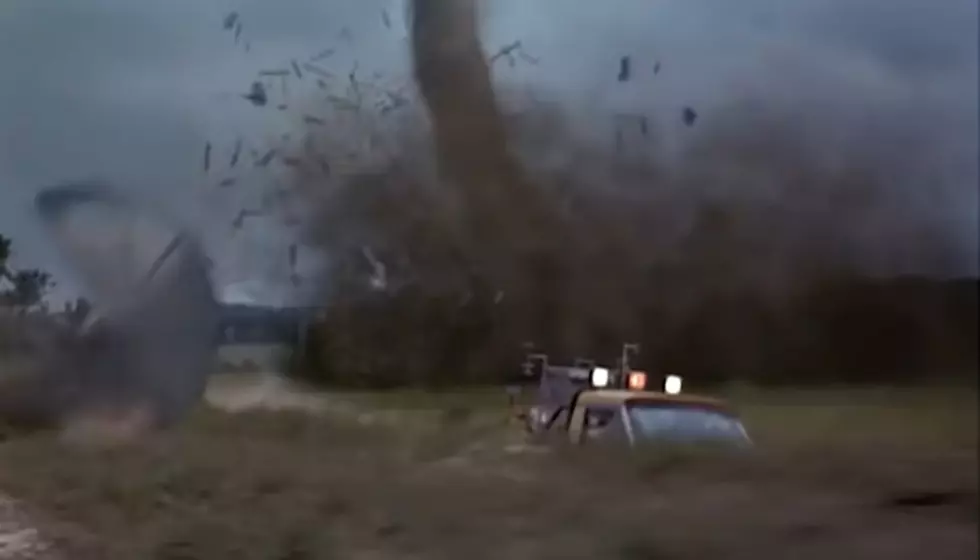 Steven Spielberg Has Put "Twister" Movie Sequel on Fast Track to Filming
The Trailer Guy, YouTube
When an uber-successful director puts his stamp of approval on a movie script, it tends to get fast results. That certainly appears to be the case with the sequel to the movie, "Twister".
According to Deadline, Steven Spielberg "flipped for the script" for the new movie, "Twisters". It was written by Mark L. Smith, the man behind the 2015 film "The Revenant", which starred Leonardo DiCaprio.
"Twisters" will be a sequel to the 1996 film "Twister", which starred Helen Hunt and the late Bill Paxton. One of the year's most successful films, it had a production budget of $88 million and raked in nearly $496 million at the box office.
Steven Spielberg won't be directing the new movie but Deadline says his love of the script has spurred Amblin Entertainment and Universal Pictures to meet with potential directors, hoping that filming of the new movie can begin in the spring of 2023.
Sources told Deadline that "Twisters" plans include enticing Helen Hunt to star in the sequel which will feature a storyline that includes a daughter she had with Paxton's character. The girl will reportedly love storm-chasing, just like her parents.
The original "Twister" was filmed in 12 different locations in Oklahoma, and five in Iowa. Those include Ames, Boone, Rippey, Whitten, and Eldora. The movie's final scene, which included an F5 tornado, featured the exterior of the Eldora home below.
Here's hoping film crews return to Iowa for "Twisters", and that it has just as much success as the original movie. Personally, the big screen is as close as I ever want to get to a twister.
Twister House Is In Eldora, IA
The 90s was an exciting time for Iowans. Multiple movies were filmed right here in the Hawkeye State; Field of Dreams, the Bridges of Madison County, and Twister. The latter is celebrating it's 25th anniversary since it was released in theaters. The majority of the final scenes in the movie were actually filmed in Iowa. The most haunting shot of the movie was the shot of
The Best '90s Movies
The '90s gave us so many great movies; here are our picks for the 25 best.
11 Things You'll Find in Every Iowa Home