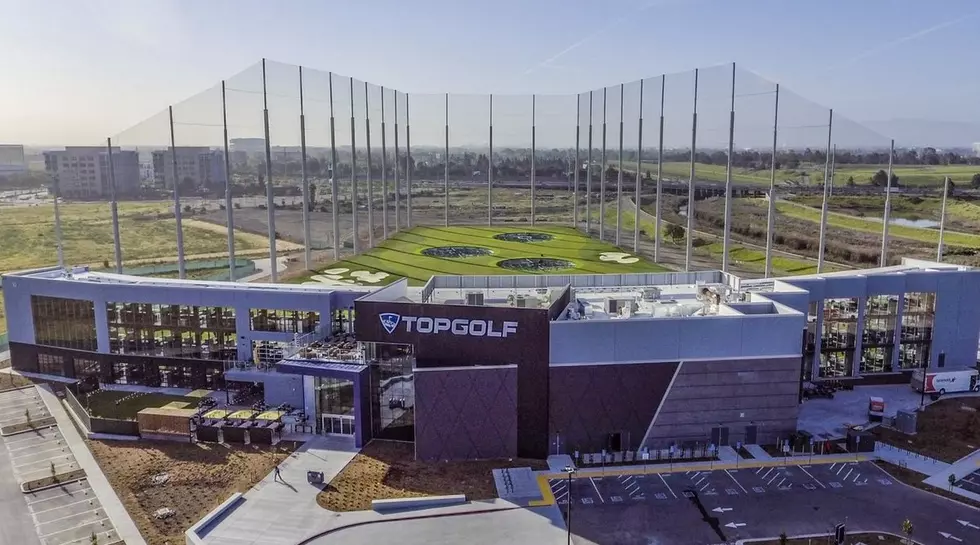 Topgolf Announces They're Building First Iowa Facility
Topgolf
*The above image is of the Topgolf facility in San Jose, California.
There has been nothing short of an explosion of announcements about technology-enabled golf facilities in the state of Iowa. However, the leader is clearly Topgolf, and they're finally coming to Iowa.
Topgolf announced in a press release today that they'll be building the first Topgolf venue in the state of Iowa in West Des Moines.
In the release, Topgolf's Chief Development Officer Chris Callaway said,
"We are thrilled to be joining the Des Moines community and look forward to welcoming our new Players to Topgolf in the near future. Our focus is on creating more ways for people to play the game of golf in a fun and unique way, and the Des Moines area is the perfect place to kick off our growth within the state."
Topgolf is planning a West Des Moines facility with 72 climate-controlled outdoor hitting bays. It will be at the corner of Jordan Creek Parkway and Mills Civic Parkway. The company says they will employ about 300 people on a full or part-time basis.
No timeline for the Topgolf facility was announced, but one thing is for sure... it will have plenty of competition.
Last month, the West Des Moines City Council approved plans for "Suite Shots," a 50,000 square-foot driving range and hotel. It's been described as similar to Topgolf.
Back in February, city leaders in Johnston gave the go-ahead to "Bombers." Allen Stoye of Stoye and Kann Development described it to KCCI as, "... a golf hotel complex, with restaurants inside, bars, a rooftop bar... " It's expected to open next summer.
In eastern Iowa, plans were revealed in June of 2021 for 52 covered and heated bays at a Toptracer to be built in Park Place in Tiffin, at Forevergreen Road and Interstate 380. Originally scheduled to open this spring, there's been no update on when the opening will actually happen.
Another facility will be constructed in Bettendorf in the Quad Cities. That project was announced in February of this year and is expected to open sometime during the latter half of 2023.
I played at Topgolf in the Twin Cities with some friends last spring. It was a blast and even though I'm a horrendous golfer, it didn't make me feel that way. After all, nobody else really knows where you intend for your golf ball to go. No matter your ability, anyone can take a shot at these types of facilities and, most importantly, have a good time.
The Things Iowans Can't Stop Buying
You Know You're From the Midwest When...
We asked listeners to complete the sentence: "You know you're from the Midwest when..." and we got some very accurate responses! Here's a look at some of our favorites.
Photos That Show the Beauty of Iowa