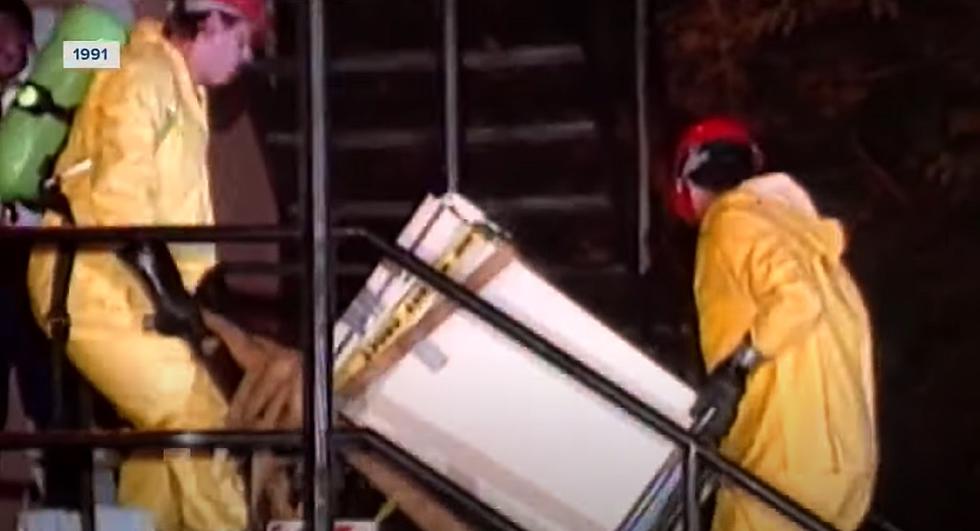 This Midwest Cannibal and Serial Killer Once Lived in Iowa
YouTube via TMJ4 News
As we creep closer to October and the holiday of Halloween, one topic that seems to come up at this time of year is serial killers. We seemingly can't get enough. Why did they do it? What turned them into monsters with no regard for human life? A new Netflix movie that debuts tomorrow takes a look at one of the most infamous serial killers ever. And what many people don't know is that he spent part of his childhood right here in Iowa.
Many Iowans probably know that serial killer John Wayne Gacy once lived in the state. Only In Your State reports that Gacy lived in Waterloo and managed a Kentucky Fried Chicken. He was eventually convicted of sexual assault. After serving time, he moved on to Illinois where he would go on to murder 33 young men and boys. But another infamous serial killer also spent time as a child in Iowa. That was a young Jeffery Dahmer.
Dahmer doesn't need much of an introduction. He terrorized the Milwaukee, Wisconsin area during the 1980s and early 1990s. He raped, tortured, and dismembered 17 young men and boys. He even ate parts of many of his victims. He was raised for much of his life in nearby Ohio, but what many people don't know is that for a short time, Dahmer lived in Iowa. Only In Your State reports that he spent around 4 years of his childhood living in the Ames area while his father studied for his doctorate in chemistry. The Dahmers reportedly lived in what was then called Hawthorn Apartments, but today it is known as Frederiksen Court.
I have relatives that live in the Milwaukee area. We actually visited them the year Dahmer was arrested. My uncle drove us by the apartment complex where many of the crimes took place. It was unnerving and eerie. The building was eventually torn down to try and eliminate the memory of the horrible things that took place inside.

LOOK: How Halloween has changed in the past 100 years
Stacker
compiled a list of ways that Halloween has changed over the last 100 years, from how we celebrate it on the day to the costumes we wear trick-or-treating. We've included events, inventions, and trends that changed the ways that Halloween was celebrated over time. Many of these traditions were phased out over time. But just like fake blood in a carpet, every bit of Halloween's history left an impression we can see traces of today.
Iowans Show Off Their Best Halloween Costumes Ever