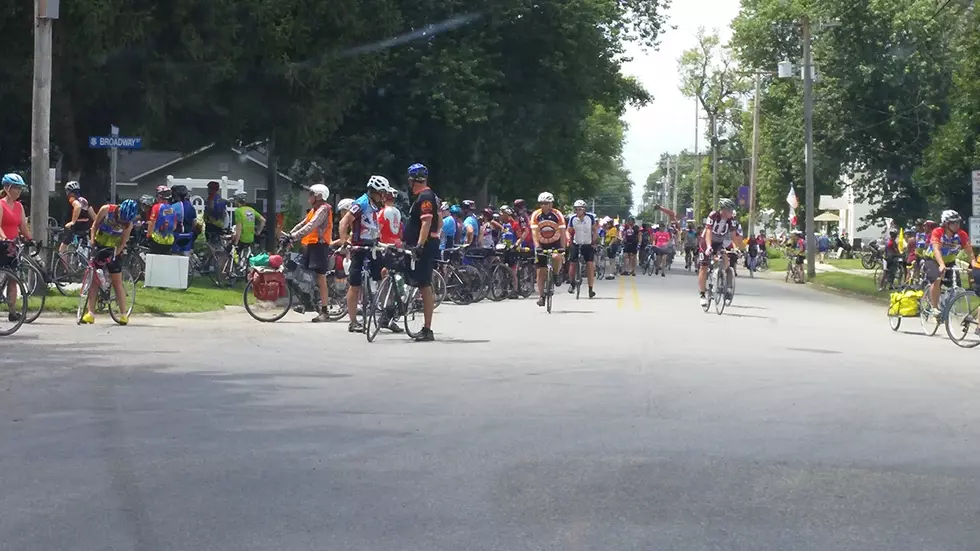 The "First" RAGBRAI Started On This Day Over 40 Years Ago
Photo By: Elwin Huffman - Townsquare Media
This year we here in Waterloo were lucky enough to catch RAGBRAI in our area. While that caused a few traffic delays here in town, over in Evansdale, and in a few other spots, this Iowa tradition almost always brings excitement to the city the group of riders is stopping in. So how did it all start?
Let's start with the first thing:
RAGBRAI is an acronym for the "Register's Annual Great Bicycle Ride Across Iowa"
What it is:
For the handful of those who don't know
This is a non-competitive bicycle ride organized by The Des Moines Register. The ride goes across the state of Iowa from west to east and has a different route each year. It draws countless riders from not just Iowa, but from all over the United States, and even the world.
How it Started:
RAGBRAI had its "first ride" in 1973. According to Wikipedia, this ride started with Des Moines Register feature writers John Karras and Donald Kaul, who were both avid cyclists.
It all started in good fun when Karras reportedly challenged Kaul to do a ride across Iowa and write articles about what he experienced. Kaul took on the challenge, but there was a catch... Karras also had to do the ride. Karras then agreed to do it.
The newspaper's management approved of the plan. Don Benson, a public-relations director at the Register, was assigned to coordinate the event. Upon the suggestion of Ed Heins, the managing editor,

 
The writers also invited the public to accompany them, and in the end, about 300 cyclists showed up and began the ride in Sioux City. A shocking 114 of the cyclists rode the entire route. Not bad for an unofficial first-time event.
The ride was planned to start on Sunday, August 26 in Sioux City and end in Davenport on Friday, August 31. The overnight stops were Storm Lake, Fort Dodge, Ames, Des Moines, and Williamsburg. The Register informed readers of the event and the planned route. The ride was informally referred to as "the Great Six-Day Bicycle Ride".
The public response to this was HUGE!
After the ride was over, Kaul and Karras wrote numerous articles that captured the imaginations of many readers. Among those who completed the 1973 ride was 83-year-old Clarence Pickard of Indianola.
Due to the publics' love and excitement for this new event, a second ride was quickly scheduled. It was set for August 4–10, 1974, just before the other Iowa legend... The Iowa State Fair.
The rest is history. You can learn even more about the other 40 years of RAGBRAI here.
Best Ranked Iowa Beers
Iowans love their beer, and some of the beverage made here in the Hawkeye State are actually some of the highest ranked beer around.
Million Dollar Waterloo Home
Location: 1944 Kitty Hawk Dr, Waterloo, IA 50701
Price: $995,000
Would you live in the almost million-dollar Waterloo home?