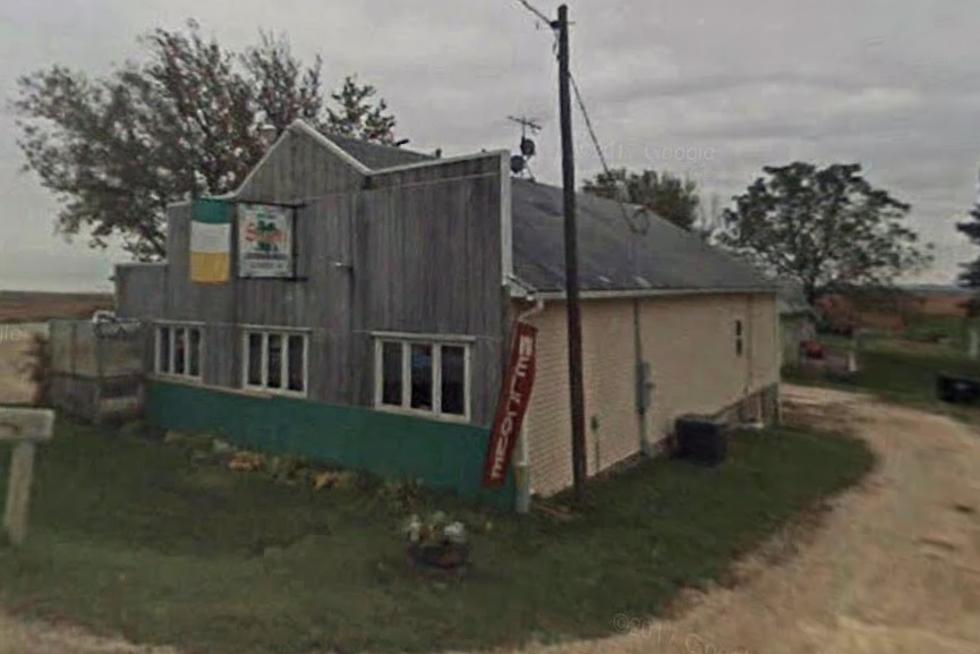 The Famous 'Gunder Burger' Has Returned to Eastern Iowa
Google Maps
A new restaurant has opened in Gunder and they're serving up an Iowa favorite!
Late in 2021, a Facebook post from Allen Real Estate Company got a whole lot of attention from folks in Fayette County and beyond. It revealed that the once popular restaurant The Irish Shanti in Gunder, Iowa had been sold to new owners, and that they were planning to reopen the restaurant in the spring. At the time, we didn't really have any additional details, but now that spring has (almost) arrived, so has more information.
The Irish Shanti at 17455 Gunder Road in Elgin is now Gunder Roadhouse, a restaurant with a very similar menu to what the Irish Shanti used to serve. I talked with the new owner Dave Farmer this morning, and he shared with me that the once famous Gunder Burger has returned to the menu. The Iowa favorite consists of a one-pound, hand-pattied burger made with fresh Iowa beef and is topped with cheese, or whatever other burger toppings you prefer. They also have the Gunder Haystack, which is served on a bed of hash browns with mushrooms, onions, bacon, and cheese, and the Gunder Philly Steak, which is served on hash browns with peppers, onions, mushrooms, and swiss cheese. Here's a peak at the new menu that is circulating on Facebook:
Gunder Roadhouse will officially open on Monday, March 14th at 11 a.m. and will serve food until 9 p.m. I will be closed Tuesdays, but will also be open Wednesday through Friday from 11 a.m. to 9 p.m. and Sunday from 11 a.m. to 4 p.m. The restaurant is open for both dine-in and carry-out.
There is no official website or Facebook page for Gunder Roadhouse just yet, but if you have any questions, feel free to call the restaurant at (563) 864-2030. Dave says they have a hometown crew that's ready to serve you!
I will definitely be taking a road trip to Gunder this summer! If you get a chance to try out the new restaurant soon, be sure to let us know how the Gunder Burger is!
10 of the Best Local Restaurants Courtlin Ate at in 2021
I spent 2021 eating at LOTS of local restaurants in Eastern Iowa! Here are photos from 10 of my favorite spots!
10 Gorgeous Airbnbs in Galena, Illinois
Looking for a place to stay on your next trip to Galena? Look no further! Here are 10 awesome Airbnbs you can stay in!