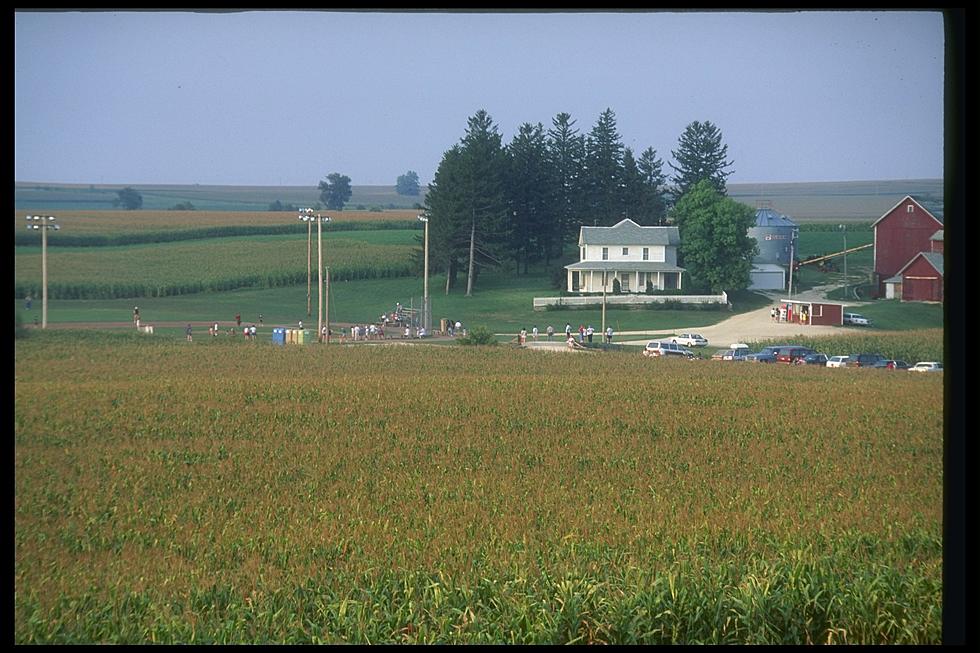 Summer Bucket List Activity: Field Of Dreams Movie Site
Getty Images
When you ask someone not from our state, "When you think of Iowa, what comes to your mind?" They inevitably answer with "corn" or "John Deere". That's fine, but they also most likely will answer with, "Hey, isn't that where the "Field of Dreams" movie site is?
As a baseball fan, and movie fan in general, The 1989 film starring Kevin Costner and James Earl Jones is one of my all-time favorites. Turns out, I'm not alone, it's estimated that 65,000 to 100,000 people visit the site each year. Of course, this year, during the "summer of COVID-19', I'm guessing the numbers will be significantly lower. That makes it the perfect time for you and your family to visit this historic site. Located near Dyersville, it's just a short road trip from anywhere in eastern Iowa.
You'll be outside, social distancing, and enjoying a beautiful Iowa summer day. You can play a game of catch with your kids in the outfield and watch your kids run the bases. Plus, there's plenty of "photo ops". You can even sit on the bleachers seen in the movie, where the character Costner plays daughter (Karin) falls off the back and nearly chokes to death on a hot dog, if not for the heroics of "Doc Graham". Speaking of which, if you take the kids, I would suggest making them watch this classic with you first. That will help them appreciate it so much more than being "just a baseball field". Admission to the field is free.
Unfortunately, one of the best parts of the Field of Dreams, are the "Ghost player comedy shows" normally held on Sunday afternoons, have been cancelled for this year, due to the coronavirus. However, they still offer 30-minute guided tours of the farm house, so you can see where some of the actual scenes were filmed, and learn about the history of the farm. Tours are provided 9:00am – 4:30pm seven days a week! Just visit their website to schedule a home tour. If you want to get real crazy, you can even rent the house for a night (for a very lofty price I might add). Of course, you can't leave without a souvenir, so you'll want to visit the on-site gift shop, the "Baseballism" store. If you can't get there in person, you can always check out their live field cam.
It's time to scratch visiting the the "Field of Dreams" off your "summer bucket list" and go have some relaxing fun visiting this gem right here in the middle of the cornfields of Iowa.
On your way to the movie site:
You won't be able to miss the ballpark under construction nearby. In August of 2019, Major League Baseball announced that it would be holding its first-ever game in the state of Iowa. The match-up would be between the Chicago White Sox and the New York Yankees. It was originally scheduled for August 13th, but with MLB starting up in late July, it has yet to be determined if that special game will still happen this year.

Enter your number to get our free mobile app
KEEP READING: Weird Things You'll See in Iowa