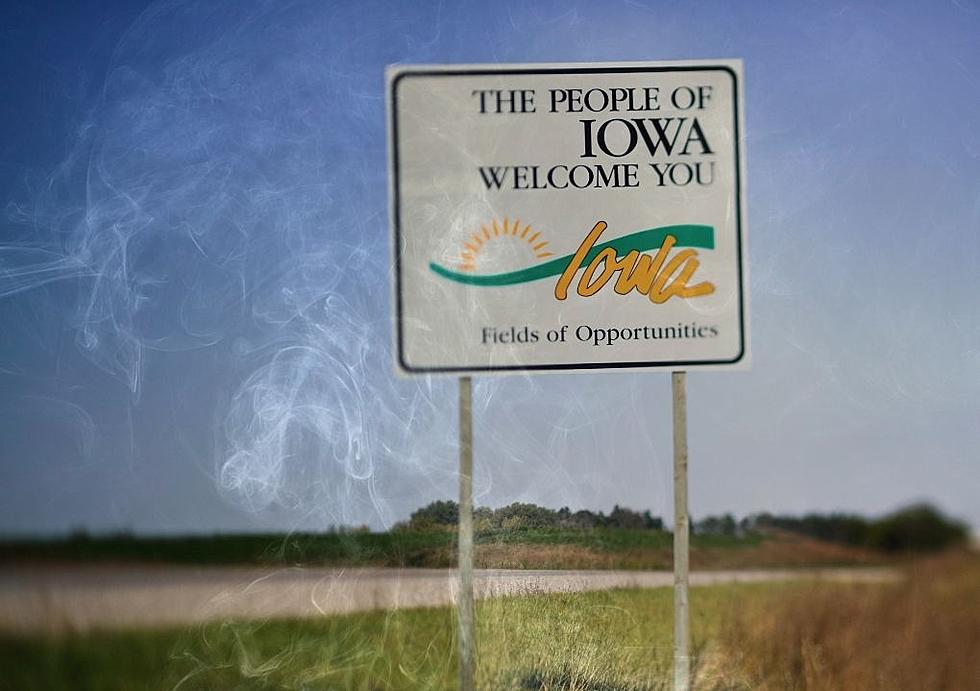 Iowans Might Be Smelling Smoke For the Next Few Days
KM/Canva
Wednesday evening's historic storm swept through most of the state. The unseasonably high temperatures were met with severe wind warnings and scatterings of tornados across  a chunk of Northeastern Iowa.

While you're going about your day over the next few days, you might notice a strange smell in the air. Some people reported smelling a fire or even a barbecue after that major storm. There weren't any major fires that could have caused this phenomenon, but the storm from earlier in the week is what sparked this smell.
If you've been suddenly smelling smoke, you are not alone.
The strong storms that made their way through the Midwest Wednesday, actually brought the strange stench along with them. These strong gusts of wind that Iowans experienced swept some dust and smoke into the area, according to the Des Moines Register.
Winds swept up some of the fumes from wildfires that broke out in Kansas earlier this week. Residents in Central Iowa began reporting the smell at around 8 PM Wednesday evening.
Before the storm came through to Iowa, this very same storm system went through Kansas. A rather large fire broke out during the storm thus the debris from this flame made it's way through the Midwest, according to the National Weather Service Des Moines.
Make sure to stay up to date with the latest weather updates and news in the area by dowloading the station app. Also, follow the station across all social media to keep up with all of the local happenings
Iowa Ghost Legends & Spots
Here are the photos of some of the "best" haunted locations in Iowa.
Largest Skatepark In America is in Iowa
A work in progress for several years, last spring saw the opening of Lauridsen Skatepark in Des Moines. Measuring up at 88,000 feet long, this is the largest skatepark in the entire country.