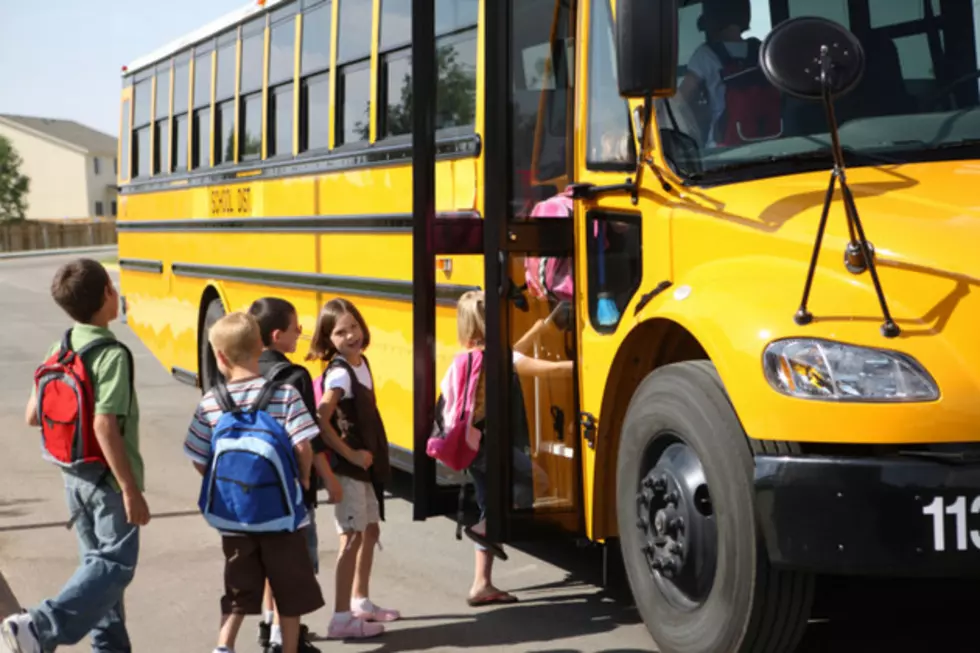 School Announcements – Thursday, Jan. 31, 2019
Courtesy: Daniel Hurst - ThinkStock
School districts across northeast Iowa have canceled classes because of an arctic blast that's producing some of the coldest temperatures ever recorded in the state. Classes at Iowa's three public universities are also canceled.
A Wind Chill Warning is in effect for the entire area through at least Thursday morning. High temperatures on Wednesday will range from -10° to -20°. Wind chills during the day will range from -35° to -45°, plunging to -40° to -60° by Thursday morning.
Below is the list of school announcements for Thursday, Jan. 31, 2019.
---
AEA - River Hills: CLOSED
Aplington-Parkersburg: CLOSED; Basketball games against Sumner-Fredericksburg will be played as scheduled
Bosco Catholic System: CLOSE; No activities
Cedar Valley Catholic Schools: CLOSED; All Activities Canceled
Center Point-Urbana: CLOSED
Central Community: CLOSED; Evening activities remain scheduled
Clayton Ridge: CLOSED; All activities canceled
Denver: CLOSED; No mornign activities
Dike-New Hartford: CLOSED; Parent-Teacher Conferences held as scheduled
Dunkerton: CLOSED; No morning activities
Eastern Allamakee: CLOSED; All activities canceled
Edgewood-Colesburg: CLOSED
Gladbrook-Reinbeck: CLOSED; No activities
Hawkeye Community College: CLOSED UNTIL NOON
Howard-Winneshiek: CLOSED
Independence (including St. John's): CLOSED; All Activities Canceled
Iowa Falls-Alden: Delayed 2 hours; Buses on hard surface routes only
Iowa State University: CLOSED UNTIL NOON; CLASSES RESUME AT 12:10 PM
Jesup (including St. Athanasius): CLOSED
Kirkwood Community College - All Locations: CLOSED UNTIL 5 PM
Nashua-Plainfield: CLOSED; No evening activities
New Hampton: CLOSED; Basketball games against Waverly-Shell Rock will be played as scheduled
North Butler: CLOSED; No activities
North Fayette Valley: CLOSED
North Tama: CLOSED; No activities
Northeast Iowa Community College - Calmar Campus: Opening at noon
Northeast Iowa Community College - Cresco Center: Opening at noon
Northeast Iowa Community College - Oelwein Center: Opening at noon. Evening classes only
Northeast Iowa Community College - Peosta Campus: Opening at noon
Oelwein (including Sacred Heart): CLOSED
Starmont: CLOSED; All activities canceled; Boys and girls basketball games pending
Sumner-Fredericksburg: CLOSED; Evening practices and basketball games against Aplington-Parkersburg as scheduled
Tripoli: CLOSED; Evening activities pending
Turkey Valley: CLOSED; Basketball games against Central Community will be played as scheduled
University of Iowa: CLASSES CANCELED UNTIL NOON
University of Northern Iowa: CLASSES CANCELED UNTIL NOON; Maucker Union Opens at 11 AM
Upper Iowa University: Opening at 12:30 PM
Upper Iowa University - Waterloo Center: Opening at 9 AM
Valley Lutheran - Cedar Falls: CLOSED; All activities canceled
Vinton Shellsburg: CLOSED; Teachers report by noon for professional development
Wapsie Valley (including Community Lutheran - Readlyn): CLOSED
Waterloo Christian: Delayed 2 hours; Classes begin at 10 AM
Waterloo Community: CLOSED; District offices open at noon
Waverly-Shell Rock: CLOSED; Basketball games against New Hampton will be played as scheduled
West Central: CLOSED; No evening activities
West Delaware (including St. Mary's): CLOSED