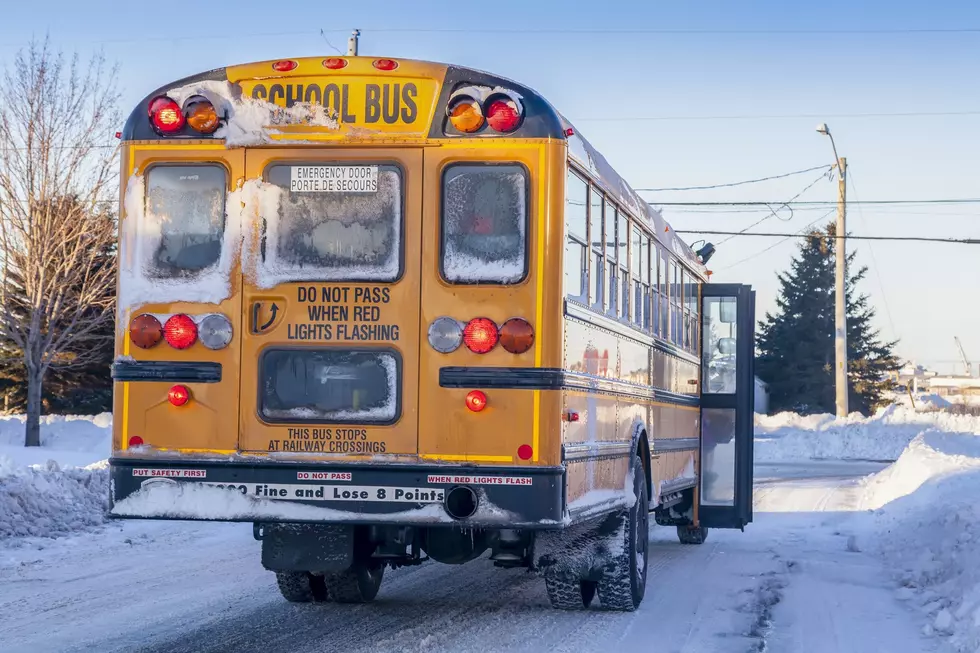 School Announcements – Thursday, Dec. 9, 2021
Courtesy: onepony - ThinkStock
A wintry mix of light snow and freezing rain overnight is causing travel problems in a large part of Iowa this morning.
According to the Iowa Department of Transportation, road surfaces in the northeast, north-central and central parts of the state are either partially or completely covered by ice. The biggest area of general concern is bordered by Fort Dodge, Mason City, West Union, Waterloo and Des Moines.
Law enforcement officials have spent the morning responding to several accidents caused by the pour travel conditions.
According to forecasters, the wintry mix is part of a large storm system that's expected to bring the first significant snowfall of the season to Iowa. A Winter Storm Watch has been issued for 22 counties across the the northern third of the state. Moderate-to-heavy snow is possible from Friday afternoon into Saturday morning statewide, with the heaviest amounts expected in northwest Iowa.
Due to the ice covered roads, several northeast Iowa school districts are delaying the start of classes. Below is the list of school announcements for Thursday, Dec. 9, 2021.
---
AGWSR: Delayed 2 hours
Aplington-Parkersburg: Delayed 2 hours
BCLUW: Delayed 2 hours; No morning preschool
Charles City: Delayed 2 hours
Dike-New Hartford: Delayed 2 hours
Dunkerton: Delayed 2 hours
Grundy Center: Delayed 2 hours
Iowa Falls-Alden: Delayed 2 hours
Janesville: Delayed 2 hours
New Hampton: Delayed 2 hours
North Butler: Delayed 2 hours
North Tama: Delayed 2 hours
South Hardin: Delayed 2 hours
Timothy Christian (Wellsburg): Delayed 2 hours
See the Must-Drive Roads in Every State
10 Old Fisher Price Toys That Are a Blast From The Past