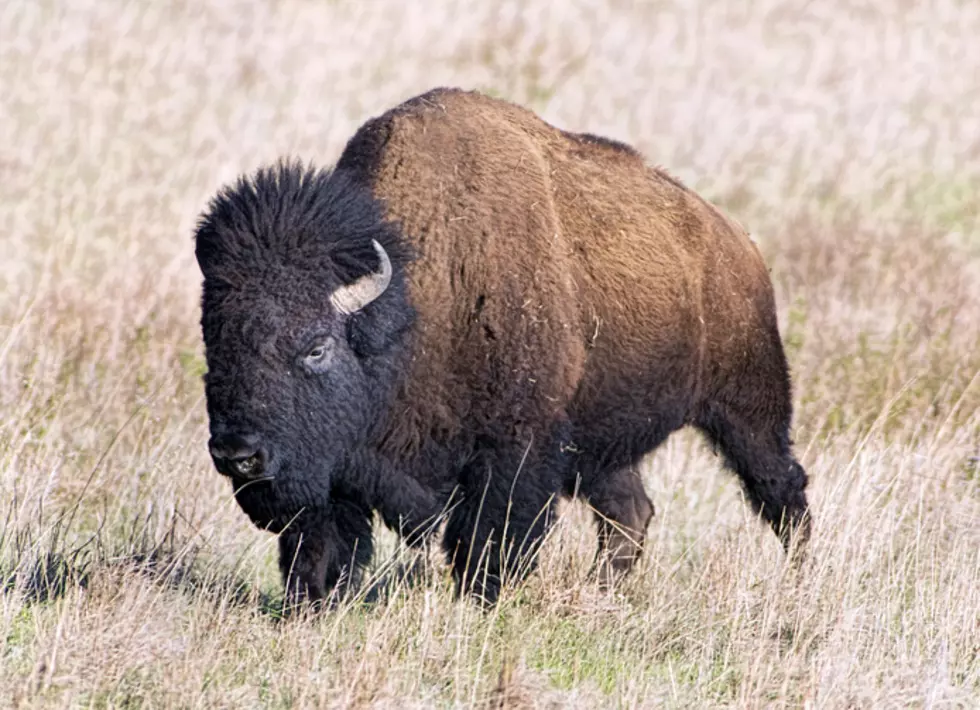 Roaming Bison Spotted Near Hudson
Courtesy: mj0007 - Getty Stock/ThinkStock
Authorities are warning everyone to stay away from a potentially dangerous animal that's been spotted recently roaming a rural area west of Hudson.
According to Hudson police, Black Hawk County sheriff's officials have received several reports recently from people who've seen a wandering bison. They said authorities have been unable to corral or capture the large animal due to current crop conditions and efforts to locate its owner have been unsuccessful.
Officials received the first report Friday night from someone claiming they saw the bison near Watters Road. There were more reports that the bison was seen Monday near Popp Wildlife Area by Black Hawk Creek off County Road D-35 (Zaneta Road).
"If you have contact with this animal DO NOT exit your vehicle in an attempt to scare it off the roadway, take pictures or corral it," Hudson police warned in a news release. "This bison should be considered unpredictable and DANGEROUS, even though it may be a domesticated animal."
Hudson police cautioned that motorists should be extra alert when driving in the area, especially at night. Because of its dark color, the bison may be hard to see.
Enter your number to get our free mobile app
KEEP LOOKING: See What 50 of America's Most 'Pupular' Dog Breeds Look Like as Puppies