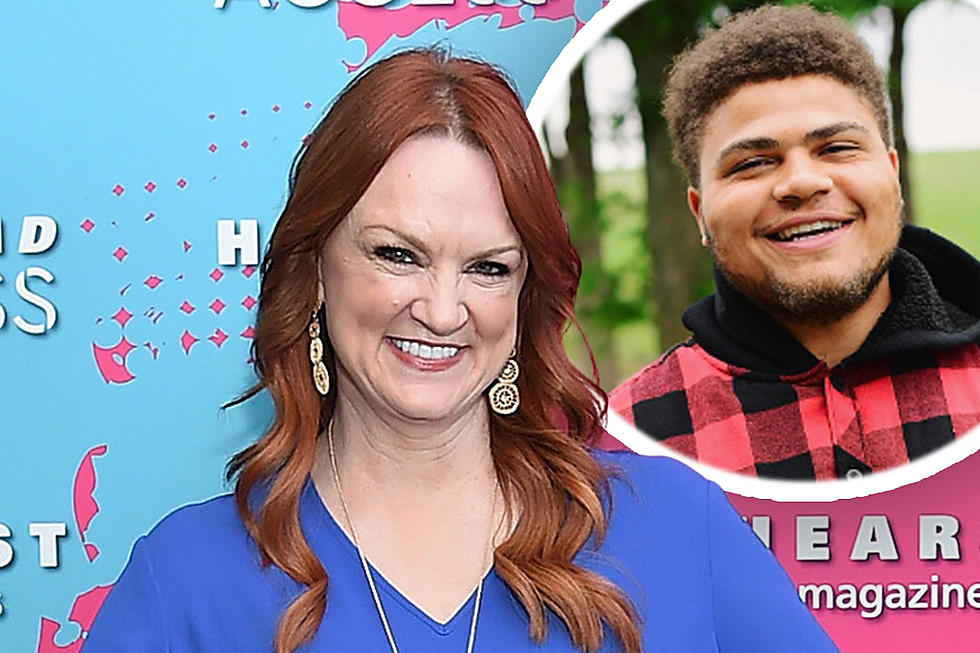 Read Ree Drummond's Touching Tribute to Son Jamar on His 21st Birthday
Michael Loccisano, Getty Images / Instagram/ThePioneerWoman
Ree Drummond's message for son Jamar is truly special. The Pioneer Woman penned a birthday tribute and shared it her fans on social media.
The 54-year-old mother of five included several photos that "give you a little glimpse into his personality and his presence."
The Drummonds fostered Jamar Goff from 2018 until his 18th birthday, but have continued to support him as he attends college.
In high school, Goff played football with Ree and Ladd Drummond's two boys, Todd and Bryce.
On occasion he'll share family photos at his own Instagram page, @jamar_goff.
"With Jamar, there's a whole universe going on in that mind and heart and soul of his," Drummond writes. "It's a beautiful thing to behold."
"Where will he be in ten years, in twenty? I can't wait to watch his future unfold. I know it will be filled with good things. I love you, Jamar!"
How Many Kids Does Ree Drummond Have?
Ree Drummond and her husband Ladd have four children that were biologically born to them, although they consider Jamar their fifth. In order, there's Alex Drummond Scott (born in 1997), Paige (1999), Bryce (2002) and Todd (2004). She'll frequently share pictures of her kids, including their endeavors since leaving the house for college or career.
Of the group, only Alex is married. She married Mauricio Scott in May 1, 2021, with the wedding later being featured on an episode of the Pioneer Woman.
Ladd and Ree Drummond married in 1996. She celebrated their anniversary with a photo and memory on Instagram this year.
Related: See a Pic From Ree Drummond and Husband Ladd's Wedding on Their 27th Anniversary
See Inside Jimmy Buffett's Staggering $6.9 Million Palm Beach Mansion
Jimmy Buffett
sure knew how to live the good life. His former 3-bedroom, 3.5-bathroom, 4,039-square-foot mansion in the exclusive Eden Properties neighborhood in Palm Beach is exactly the kind of laid-back home you'd expect the superstar to relax in when he was off the road.
The interior centers around a combined dining and living room with eye-popping vaulted ceilings topped off by skylights, while a massive wall of mahogany-framed sliding glass doors looks out over the pool area outside. The kitchen is decorated in gleaming white, and each of the bedrooms has its own attached bathroom, while the massive master suite also has sliding glass doors that open to both the pool and a bathroom that looks like it belongs in a high-end resort.
The exterior of the house is just as striking, centered around a sparkling pool of deep cobalt blue. The pool area features plenty of lounging, and a loggia just outside the living room offers open-air dining. There are lush gardens, brick paths that walk through elaborate pergolas and a fountain. The property also features a two-car garage with a guest suite overhead, and it offers deeded access to the beach nearby.
Gallery Credit: Sterling Whitaker
See Inside Chip & Joanna Gaines' 'Magnolia House'