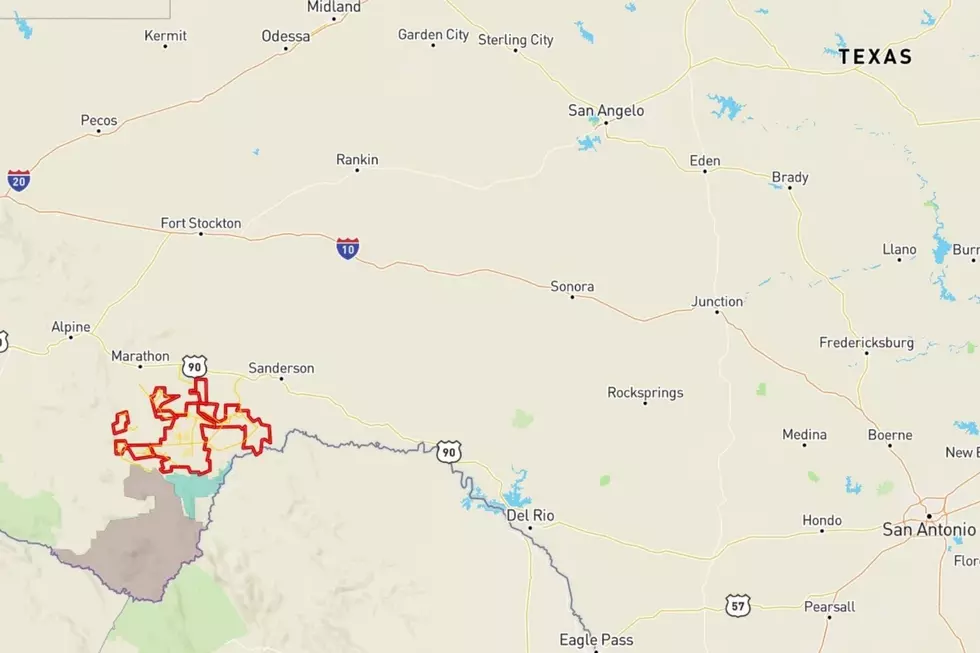 Ranch for Sale in Texas — It's Half the Size of Rhode Island
Credit: Mapright
Looking to own some land?
Brewster Ranch in Texas is for sale – it's a gigantic 420,000 acres -- about half the size of Rhode Island.
The asking price? $320 million.
It's available as a whole or can be purchased as five separate entities:
Rio Texico 117,000 acres
Dove Mountain 196,000 acres
Horse Mountain 34,124 acres
YE Mesa 52,022 acres
Tesnus 19,814 acres
One of the separate ranches, Dove Mountain, contains a 5-bedroom 4 bath custom home built around.  An airstrip and giant hanger are also nearby. Horse Mountain Ranch features a shooting complex that is currently used as a training facility for the Texas Rangers.
The land includes: 5,000-foot high peaks, ravines, rivers, springs and wildlife like desert mule deer, elk, desert bighorn sheep, many species of birds, javelina, aoudad, mountain lion, scaled quail, and the occasional 'Black Bear,' according to the brochure.
Brewster Ranch in Texas
Could You Live in a 500 Sq. Foot Home?