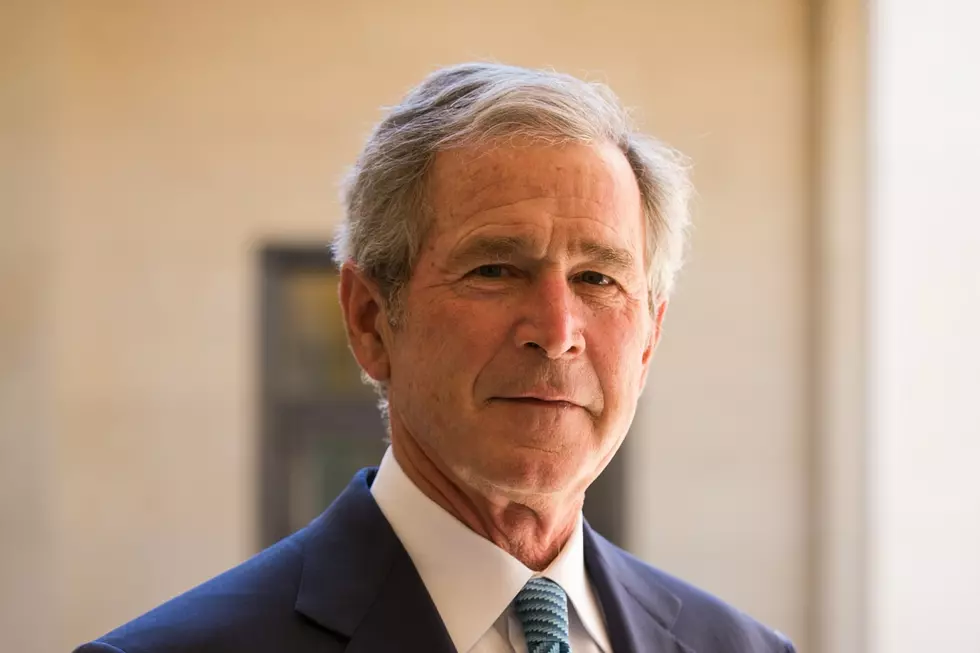 President George W. Bush to Appear and Be Honored in Cedar Rapids
George W. Bush Presidential Center
President George W. Bush, who served as the 43rd U.S. President from 2001 to 2009, will be in Cedar Rapids this fall to receive an inaugural award. He'll also take part in an armchair discussion at the annual event.
The Hoover Presidential Foundation (HPF) announced this morning that President George W. Bush will appear at the annual Celebration Banquet. This year's event will be held at the DoubleTree by Hilton Convention Center in downtown Cedar Rapids on Friday, October 7.
President Bush will be presented with the HPF's first 'Great Humanitarian Award', recognizing the humanitarian efforts of President Bush and his wife Laura through the President's Emergency Plan for Aids Relief (PEPFAR). The Bush's have served over 13 million people with their humanitarian work, according to a media release from the Hoover Presidential Foundation.
After receiving the honor, President Bush will take part in an armchair discussion before guests are served dinner. Afterward, the Hoover Presidential Foundation will do a short presentation on their programs as well as the $20 million campaign currently underway to renovate the Herbert Hoover Presidential Library and Museum in West Branch. The renovation campaign is known as "Timeless Values | Modern Experience." Revenue from the Celebration Banquet will support the renovation.
Table sponsorships for the Hoover Presidential Foundation Celebration Banquet, featuring President Bush, are available here. They are partially tax-deductible, via the 25% Hoover Tax Credit Program. Tickets for individual seats go on sale Saturday, August 6 at the Foundations offices, which are located at 127 W. Main St. in West Branch. Online sales for individual tickets will begin on August 8.
LET'S GO: The most popular historic sites in America
LOOK: 100 years of American military history