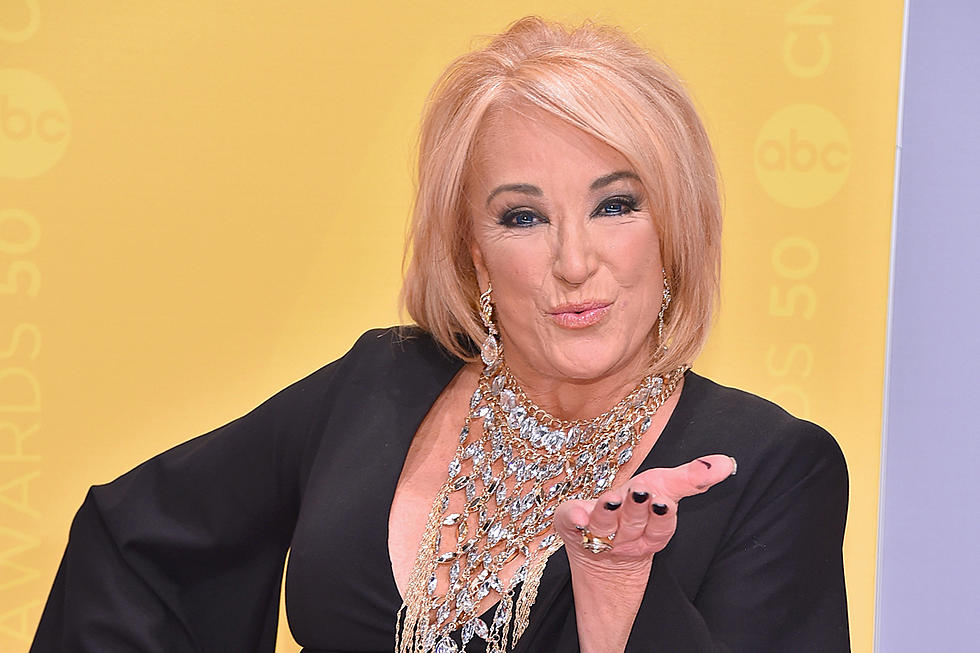 No. 18: Tanya Tucker – Country's Most Powerful Women of All Time
Michael Locissano, Getty Images
Long before LeAnn Rimes hit the scene, Tucker was one of country music's first successful younger female singers. The Texas native scored her debut hit in 1972 with "Delta Dawn," which reached No. 6 on Billboard's Hot Country Song chart when she was just 13 years old.
Tucker grew up in the spotlight, scoring many more country hits across the '70s including No. 1 hits with "Would You Lay With Me (In a Field of Stone)," "Lizzie and the Rainman," "San Antonio Stroll" and more.
In 1978 Tucker raised some eyebrows when she rocked up her look and sound for an album titled TNT, but it still proved successful, scoring hits with "Texas (When I Die)" and "I'm the Singer You're the Song." But by the early '80s the young star had entered a period of drinking and drug use that contributed to a career downturn, as well as adverse publicity over a series of relationships with stars including Glen Campbell. They made headlines with their tempestuous romance, which ended in 1981 in a blaze of lurid PR.
Tucker began to recover her popularity by 1986, when she scored a No. 1 hit with "Just Another Love." She became one of the very few child stars to build a successful adult career, scoring another run of hits that included "Love Me Like You Used To," "Strong Enough to Bend," "Two Sparrows in a Hurricane" and more from 1987 until 1997, when she scored her most recent Top 10 hit with "Little Things."
Tucker's outlaw image and fighting spirit, along with her spirited, gravelly vocals, helped open doors for not only younger stars like Rimes, but grittier females including Gretchen Wilson, who name-checked her in "Redneck Woman" and invited her to take part in the video. And with Wilson's subsequent influence on younger stars including Miranda Lambert, it's easy to argue that the downline of Tucker's true influence is really just starting to be appreciated, easily securing her spot as one of country music's most powerful women.
Female Trailblazers Who Are Changing Modern Country Music
Watch: Country Women Well-Represented in 2017 Taste of Country RISERS