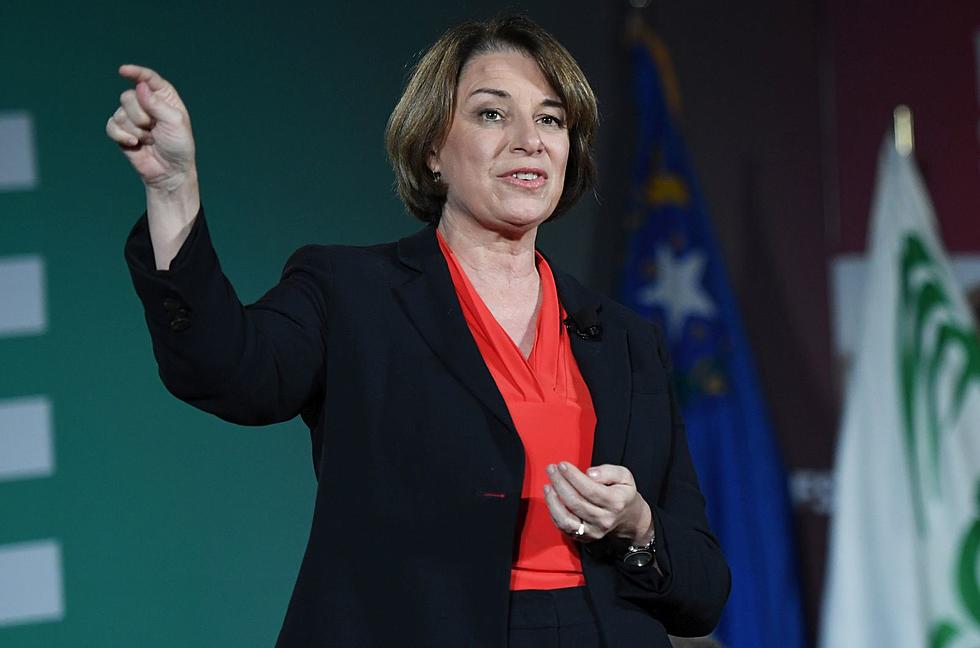 Minnesota's Amy Klobuchar Bows Out of Presidential Race
Getty Images
Minnesota Senator Amy Klobuchar is ending her presidential campaign on the eve of the Super Tuesday primary elections.
ABC News
is reporting Klobuchar's campaign has confirmed the reports that she is dropping her bid for the Democratic Party nomination. The network is also reporting that Klobuchar is headed to Texas and plans to appear on stage with Senator Joe Biden at a campaign rally in Dallas tonight.
Her departure from the race follows Saturday's South Carolina primary, where Biden won and Klobuchar garnered the support of only about 3-percent of the voters. She also finished in 6th place in the Nevada caucuses the previous Saturday. Over the weekend, a planned rally by Klobuchar in the Twin Cities was canceled due to a protest. Demonstrators critical of Klobuchar's involvement in the prosecution of Myon Burrell for the shooting death of a 12-year-old girl took over the stage of a venue in St. Louis Park. In recent months, questions about the credibility of the evidence used to convict Burrell have been attracting growing media attention in Minnesota and elsewhere.  

Enter your number to get our free mobile app