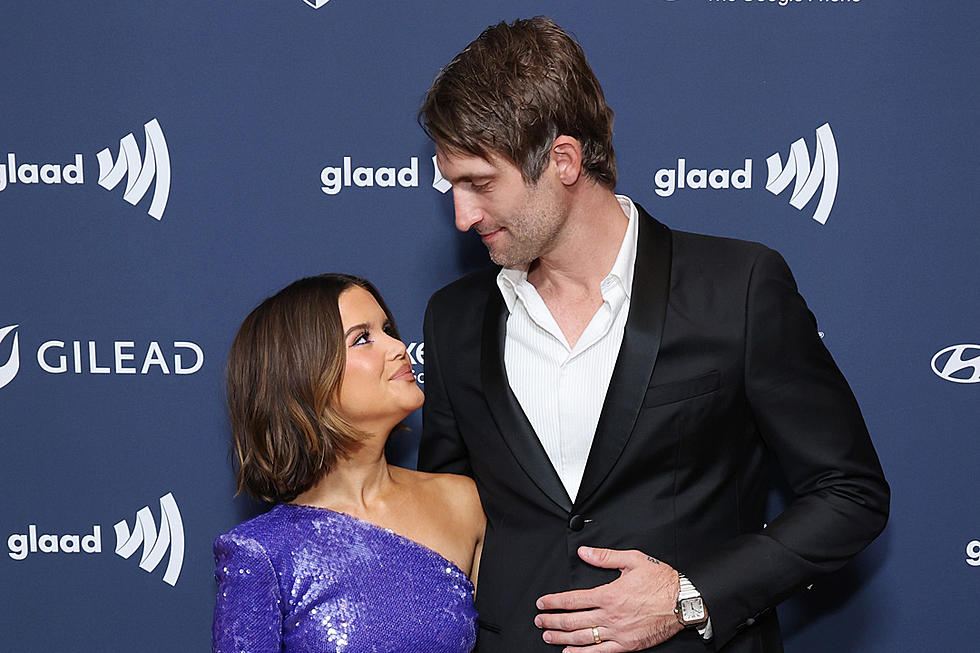 Ryan Hurd Defends Maren Morris: 'She Deserves to Be Celebrated'
Cindy Ord, Getty Images
Singer and songwriter Ryan Hurd is punching back at internet critics of his wife Maren Morris.
On social media, Hurd defended Morris and praised her new two-song sampler while asking for his followers to show some love.
"I'm so sick of watching my wife get the s--t kicked out of her by the internet," he says.
Morris announced her departure from country music with the release of two new songs last week.
"I thought I'd like to burn it (country music) to the ground and start over," she told the L.A. Times, "But it's burning itself down without my help."
"The Tree" and "Get the Hell Out of Here" are her two new songs from a project she's titled The Bridge.
Related: Maren Morris Says She's Leaving Country Music
Upon the release of the Bridge, Hurd took to social media to praise his wife's "bravery, eloquence and conviction."
"Taking a stand is hard and it's scary," he writes. "It doesn't get easier, but you are an inspiration to so many people, including me, who hear hope in what you sing and what you say."
His new message also leads with support and positivity before addressing the negativity he's seen on social media and the internet.
"Most people would just shut up and keep collecting the paycheck, because the wave of vitriol is real and it's hard," he says.
"I'm sick of having every talking head having some kind of stupid opinion about what she says," Hurd wrote on Wednesday. "It's the same every time, why are you surprised when she calls out something racist or homophobic, I'm sick of people getting rewarded for it."
"She deserves a little sunshine for the burden she has carried for every artist and fan that feels the same way."
At the end, Hurd refers to a tour to come and more new music. He then invites fans to leave a comment, but comments on the post have been disabled.
See Inside Jason Aldean's Spectacular Florida Beach House
Jason Aldean
's beach house in Santa Rosa, Fla., sits right on the Gulf of Mexico.
Aldean paid $4.1 million for the new 5-bedroom, 5-bathroom, 4,452-square-foot beach house. The spectacular property affords the singer and his family the opportunity to walk out their back door and down a bridge to their own private beach, and the exterior of the villa features a courtyard with iron gates that includes gas lanterns, a swimming pool and a fountain.
The home's interior includes a downstairs with an open floorplan and oversized windows, chiseled stone floors, a gourmet kitchen, a bedroom and study and a fireplace, with coffered ceilings throughout. The upstairs of the home includes two separate master bedrooms that both overlook the Gulf, as well as two more bedrooms that each have their own attached bathrooms.
The stunning home is also set for whatever weather might blow in from the Gulf. Built in 2005, the house features all-impact windows and doors, as well as Geo-Thermal heating and cooling, cellulose insulation, foam ceiling and floor insulation and more.
See Country Music's Most Famous Feuds
A few of these famous country music feuds were settled peacefully. The rest? There are more than a handful of artists who just won't talk to each other.