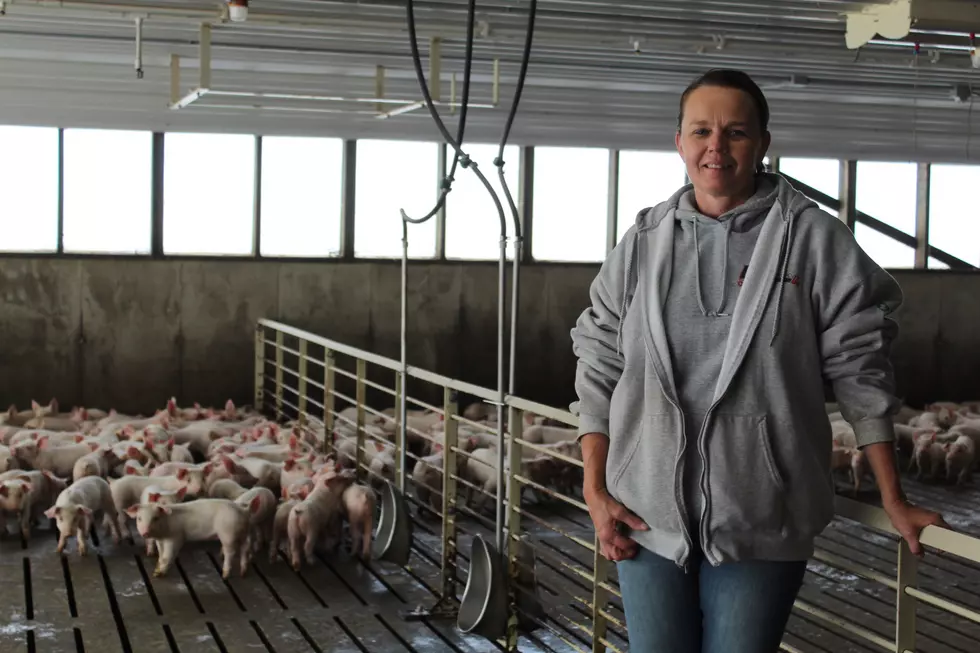 Local Farmer Elected As The First Woman President Of Iowa Pork
Townsquare Media; Kailey Foster
The Iowa Pork Congress is underway in Des Moines, and already it's one for the books.
Trish Cook, a Buchanan County pig farmer, has been elected the 2023 president of the Iowa Pork Producers Association. Not only is she a northeast Iowa native, but she is also the first woman to be elected to lead the Iowa Pork Producers.
I hope to continue a lot of the great things that are already happening with our Pork Producers Association. Getting producers prepared in the event of a foreign animal disease. Making sure we've got some tools in place. Also, supporting the checkoff and the voluntary checkoff that we use to support public policy.
Trish and her husband Aaron own and operate CBL Farms in Winthrop Iowa where they grow 1,200 acres of corn and soybeans and produce around 30,000 baby piglets a year. Over the years, Trish has become more and more involved with the Iowa Pork Producers.
This will be my fifth year on the board of directors and so it's definitely a great time to learn as you go through those early years like anything there's a learning curve to try and get more comfortable and knowledgeable about what you're talking about. But I look forward to a lot of great things that are going on in the industry.
Kevin Rasmussen, wrapped up his one-year term as president of the Iowa Pork Producers Association Tuesday evening.
I told Trish to do as much as you want but don't do anything you don't want to do. Don't make this too hard. And celebrate the year because it's an opportunity that only last year, and that's one of the challenges of the organization is that it's a one-year term. So, you create these relationships and have these ideas but it's just a one-year term. So just celebrate it.
Along with foreign animal disease preparedness, Trish says the Pork Boards' biggest goal for 2023 is to update the organization's strategic plan.
Back in October, during National Pork Month, I visited Trish's farm. Let's take a look around her operation.
Take A Tour of CBL Farms