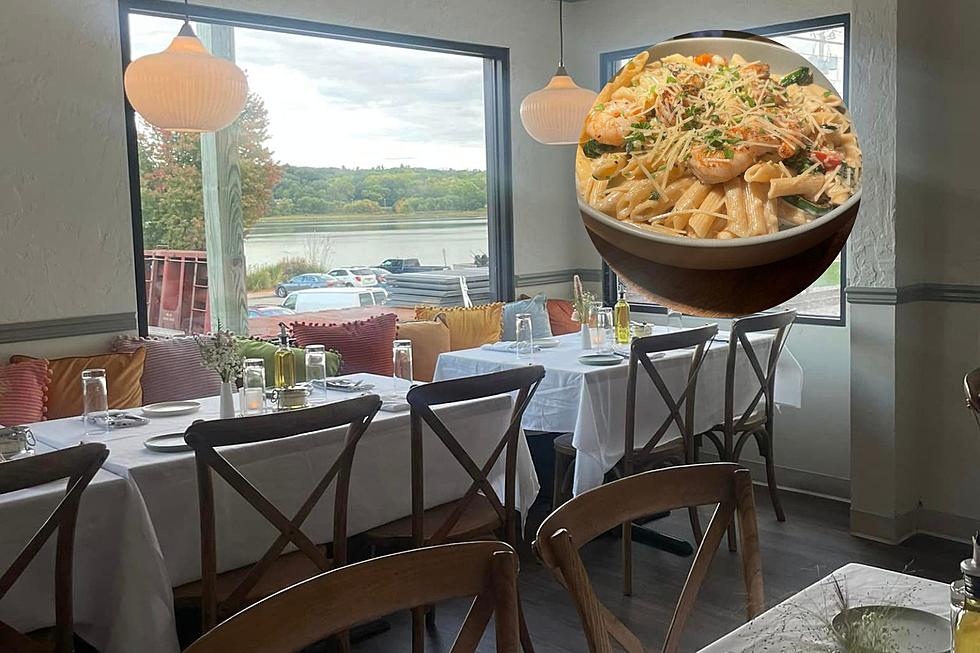 Popular Town For Iowans and Tourists Has a Fancy New Restaurant
La Ragazza Tuscan Kitchen & Bar
An eastern Iowa town that people from the state love to flock to is also a favorite of visitors from across the U.S. Everyone who drops by now has a chance to enjoy a new restaurant.
LeClaire, with a population of approximately 4,700, has a lot going for it. It houses Antique Archaeology, the home of the History Channel's American Pickers. The town that sits along the Mississippi River is the birthplace of "Buffalo Bill" Cody and is home to the Buffalo Bill Museum, river cruises, and the Cody Road Historic District. It's a community where your world seems to slow down a little, and we all need more of that.
The Cody Road Historic District in LeClaire has a new restaurant to dine in.  On Wednesday, September 27, La Ragazza Tuscan Kitchen & Bar had their soft opening launch at 117 Cody Road. That building was home to The Faithful Pilot restaurant for 31 years.
La Ragazza Tuscan Kitchen & Bar announced in July that they'd be opening this fall. In August they shared they were "determined to recreate the sights, sounds, and smells of Tuscany... Your first bite of our menu will transport you to another place!" I believe them just by looking at a couple of their menu items.
Tuscan Chicken Pasta with Shrimp
La Ragazza Signature Sandwich with Roasted Veggies
La Ragazza Tuscan Kitchen & Bar is co-owned by Chandra Bock and Alicia Rolfes. The sisters also co-own the Stardust event venue in Davenport. They have a combined 44 years in the service industry. This is the first restaurant the pair has owned.
The Menu
Brunch Menu
La Ragazza Tuscan Kitchen & Bar is open for dinner each Wednesday through Saturday from 4 p.m. to 10 p.m. They serve Sunday brunch from 9 a.m. to 1 p.m. According to their Facebook page, they'll begin to offer lunch service the week of October 2.
Look Inside the American Serenade Cruise Ship
It's now cruising the Mississippi River. More information is available
here
.
All the Corridor Restaurants That Have Opened in 2023 So Far
Here are some of the new places that you can check out near Cedar Rapids and Iowa City, as of September 28th!