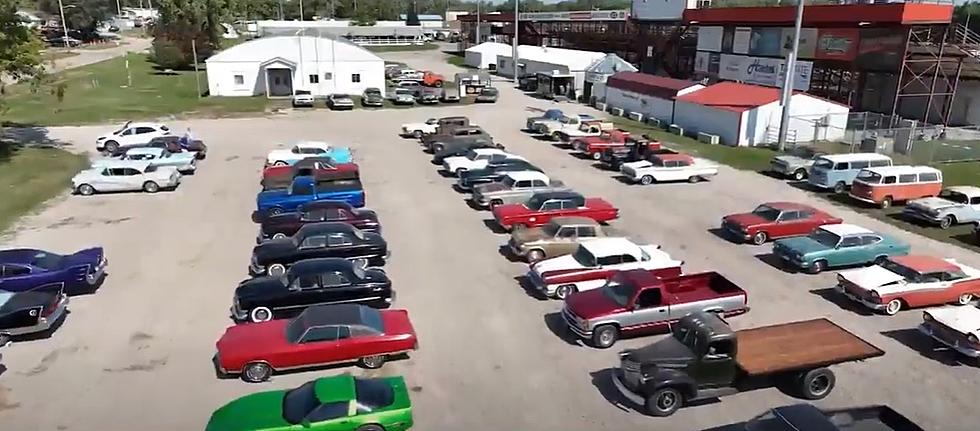 Iowa Man To Sell His HUGE Classic Car Collection [WATCH]
YouTube via KCCI
An Iowa classic car collector will be officially downsizing his collection this weekend. He finally came to the realization that you can only drive one car at a time...not 150.
KETV reports that Roger Sorenson began collecting cars when he was just 14 years old. He said that the hobby was addictive. He had one and suddenly wanted more. His first car? A Ford Model A. He traded a horse for it. Sorenson is now 78 years old and has 150 classic cars. Chevys, Fords, Pontiacs, Oldsmobiles, Packards, AMC. You name it, and Sorenson probably has one in his collection. But that collection will be sold off at auction this weekend, with Sorenson claiming he'll keep only a couple of vehicles for old time's sake, according to KETV.
Sorenson refers to his cars as 'his babies', according to KETV. He says sometimes they make a mess and you've got to take care of them. His amazing classic car collection is currently on display at the Adams County Speedway. KETV reports that many of the cars are in great shape, while others still need some work. Sorenson said that he always loved to tinker with cars.
Sorenson's car collection will go up at auction this Saturday, September 30th at the Adams County Speedway in Corning, Iowa. If you can't make the trip in person, don't worry. The auction will also be held online. You can get more information on how to bid on one of Sorenson's classic cars HERE.
Lock Up! These are the Top 10 Most Stolen Cars In Iowa
Iowans have a type. We really like trucks. Turns out, so do car thieves!
Gallery Credit: Johnny Marks
Can You Ace the Surprisingly Difficult Iowa Drivers Test?
It's not that hard, right? You know the answers.
Gallery Credit: Johnny Marks