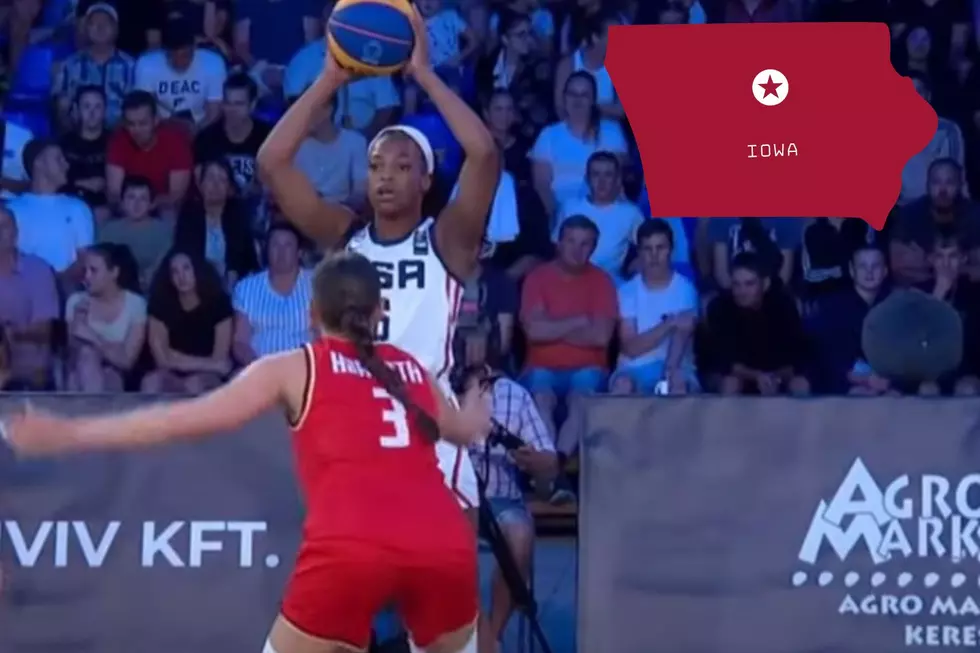 Waterloo Senior Invited To The Most Prestigious H.S Basketball Game
USA Basketball Via YouTube, Canva
One Iowa high school senior is headed to the most prestigious high school basketball game of the year. The McDonald's All-American game is a game where the high school basketball stars all come together in one gymnasium and show off why they are the elite of the elite.
Players selected to play in this game are considered some of the best high school basketball players in the country and around the world.  Sahara Williams, a Waterloo West senior will have the chance to represent herself, her school, and the state of Iowa at the game coming up in Houston. She is 1 of 24 selected players and is also 1 of only 5 players selected from Midwestern states.
This future Oklahoma Sooner had the incredible opportunity to represent team USA in an international tournament, where she, along with her teammates won the gold medal at the 3vs3 U18 tournament. Here are some of her and team USA's highlights taking on other teams from around the world.
The Waterloo senior can now add McDonald's All-American to her incredible resume.
According to CBS2Iowa, Sahara Williams is averaging over 20 points per game and is top 5 in class 5a in points, rebounds, and assists this season. ESPN also has her ranked as the 23rd-best player in the country. The McDonald's All-American game will take place on Tuesday, March 28th, and can be viewed on ESPN2.
Iowa Born Sports Stars
What do each of these stellar athletes have in common? They all hail from the Hawkeye State.
Have You Seen All of these License Plates in Iowa?
Here are 25 different license plates you can see throughout Iowa.